Zero Time Dilemma's Collector's Watches Continue to Disappoint
Fans of Zero Escape are trekking down a timeline they didn't want. While Zero Time Dilemma was well received, Aksys' and Amazon's handling of the special bonus watches for those who preordered early severely disappointed most fans.
Initially there were shipping problems, resulting in some customers receiving the game weeks late. At the same time, Aksys reported that their initial shipment of watches were in unacceptable condition and that they would not be shipping to their distributors. The games shipped, without the watches, and now we're here with the newest problem.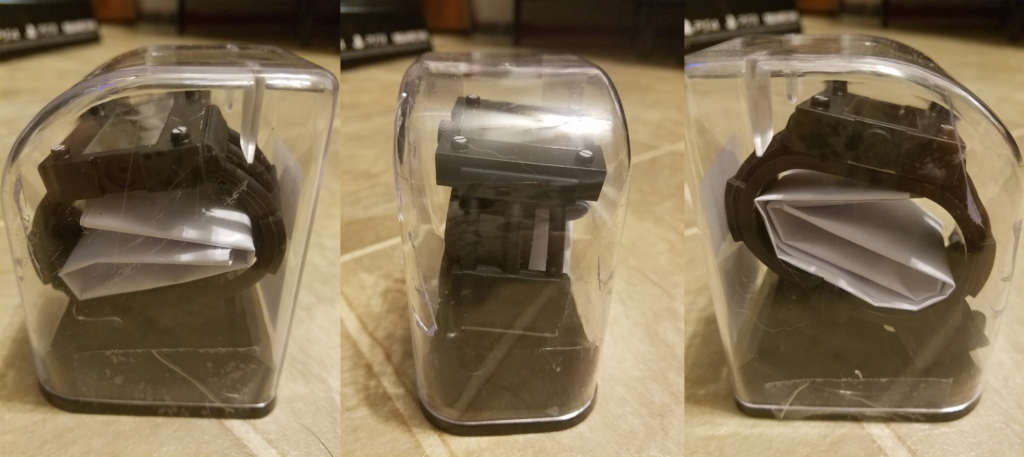 This is my watch. A button fell off from the side and fell to the front of the case, while the case itself is pretty banged up. Unfortunately this seems to be the standard. My watch looks to be in pretty good shape compared to many users posting on NeoGAF.
It looks like fingers have been pointed in all directions as to who's fault this really is, but I can say that my watch arrived in a well padded box with other items. From looking at it, I would assume it was shipped from Amazon this way. This isn't even the end of the watch problems either. Customers outside of the U.S. have complained of high import fees when they use the coupon voucher to buy the watch from Amazon.
You can still ask to return the watch for an exchange. When I reported mine as broken, they sent me a replacement. The case was still in awful condition, but at least the replacement wasn't missing buttons!