You aren't a video game protagonist if you haven't fought your way through hell; meet Sacred Agony!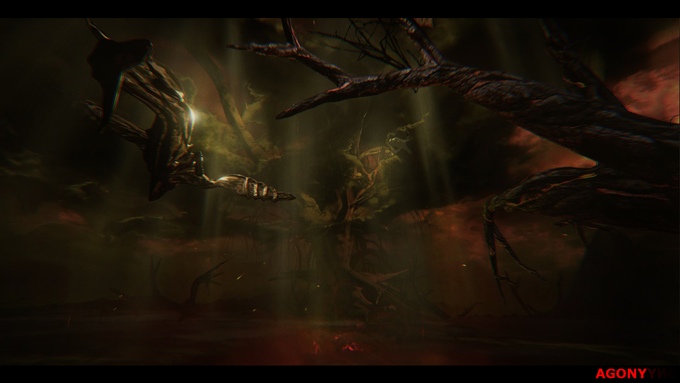 An ambitious, Polish developer reached out to me today to request coverage for his amazing, "nextgen horror game on kickstarter." Without any sort of introduction or explanation as to what this game was, I assumed this would be some random horror game made with stock Unity assets, only to discover that "Sacred Agony" is actually a pretty awesome game that reminds a bit of Doom.
Players take on the role of a tormented soul that has no memories of his (or her) past and now finds itself trapped in the depths of hell. With no other choice being available, the player must help this soul recover its memories and escape the fiery domain of Lucifer. While the landscapes remind me of Doom and contain plenty of amazing sights, the gameplay is just as interesting and feels reminiscent of Messiah. Instead of fighting as the soul, players use possession magic to take control of other humans or even weak-minded demons.
According to designer Tomasz Dutkiewicz, formerly a developer at Vivid Games, he has a team of people ready to be hired and has the game largely planned out, allowing him to develop this product in fifteen months. He seeks to raise €544,400 for this purpose, as this amount of money allows him to remain fully independent from investors and bigger studios, which he feels would otherwise harm his vision.
Check out the project at the source below!
[Source]