What Happened: High School Horror Comes To Steam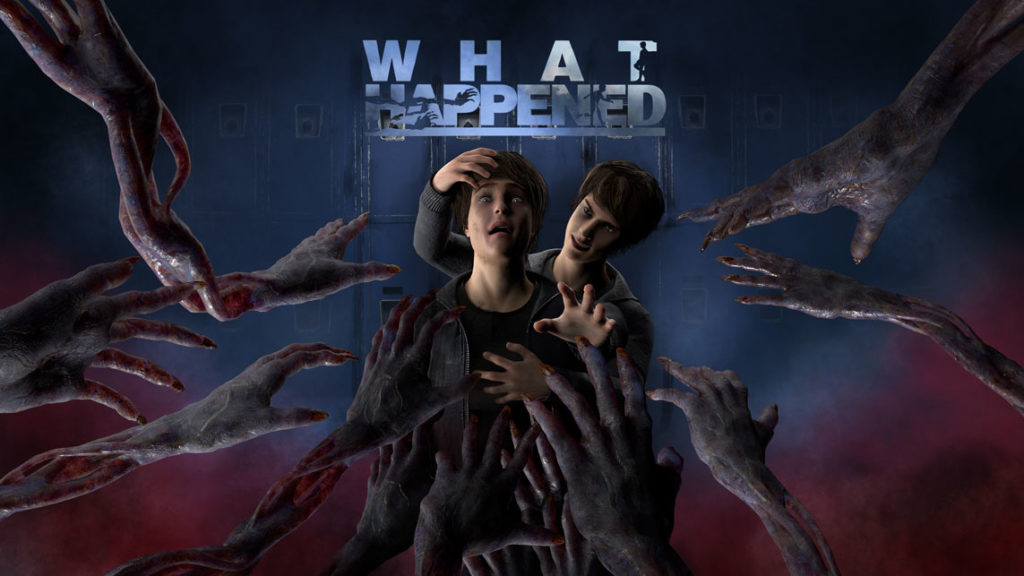 What Happened is a new first-person horror title that explores anxiety and depression from the perspective of Stiles, an American high school student haunted by demons, both real and imagined. In the game, players will experience a very different kind of high school, where familiar corridors transform into eerily distorted dreamscapes in the blink of an eye. Stiles will encounter rampant vegetation, predatory beasts and the claws of hungry high school, representations of his memories and deepest LSD-fuelled fears.
In development since 2017, What Happened is the first game produced by Sourena Game Studio and released by its indie publishing arm Katnappe. Together with developer Genius Slackers, the companies have crafted the title with a deep level of care to create a psychological Horror drama like none other, and what they're calling the videogame manifestation of teen torment, impressively realized in Unreal Engine 4.
Hassan Mehdiasl, the producer on What Happened, said:
Making this game was a journey for us, and we want players to experience a similar one when they play the game. We had an impossible task in front of us but we pushed through. Our struggles, hardships and anxieties are reflected in every corner of Stiles' world. More than anything else, we made this game with our emotions. We poured ourselves into its corridors and the result turned out exactly how we wanted. We made it through this journey and got the happy ending. We hope our players will too.
What Happened is currently available on Steam for 10% off, with a console release planned for a later date. To learn more about the team and their work on the game, check out the short developer diary series here.
You can also check out the brand new launch trailer below!