We Raised $2000 for Extra Life This Year!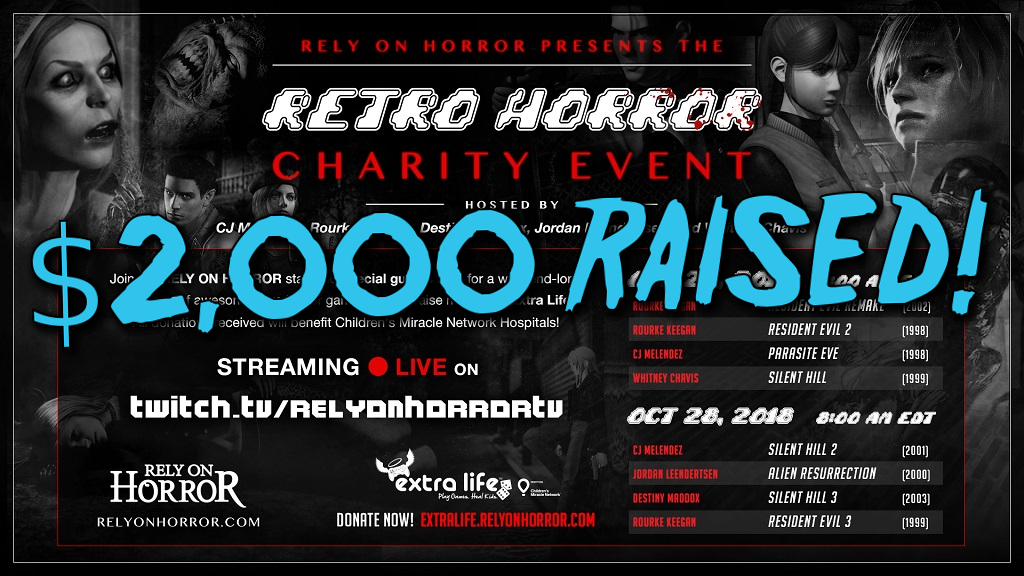 We did it! With your help, we raised $2000 this year during our Extra Life Retro Horror charity stream! That's double our goal!
Thank you to everyone who donated during and after the stream at extralife.relyonhorror.com. The donation page is still open, so if you missed out you can still toss a few bucks toward the cause, which directly supports hospitalized children.
If you missed some or all of the charity stream, we've uploaded the event to YouTube! Watch us play through seven retro horror games — Resident Evil 1-3, Silent Hill 1-3, and Parasite Eve! We had lots of fun this year and are thankful that we could do some good.