Vote for Whitney & I in the Silent Hill Revelation poster contest!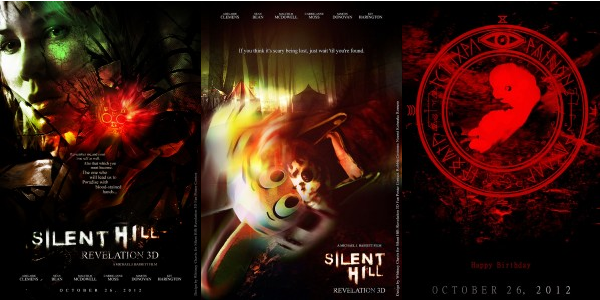 A fan made Silent Hill Revelation 3D Facebook page is conducting a contest. In this contest, fans must create a poster for the film. The winner and runner-ups will receive some cool merchandise. There are a load of amazing entries so far.
Among the entries are Whitney and I's own submissions. The header image attached to this post contains two of Whitney's posters and mine (far right). Voters can submit two votes per day, so don't forget to vote for your favorites our ours! All you have to do is find our entries on the voting page if you feel so inclined to support us.
Whitney has a high chance of winning due to her mad skillz, but my poster has a fetus. That alone is some contemporary masterpiece worthy of some artistically deluded rich person's money, right?
[Source]
[nggallery id=30]