Vampyr Infects Nintendo Switch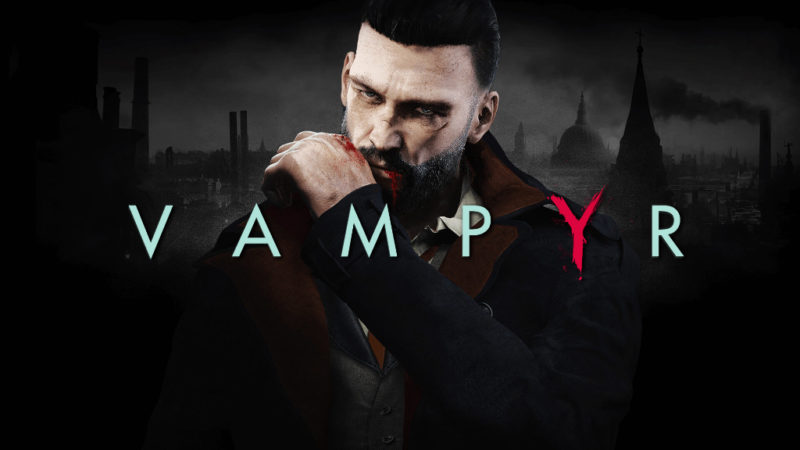 Vampyr is bringing its special breed of undead woe to the Nintendo Switch following stellar sales on PS4, PC, and Xbox One. We know this thanks to a quarterly earnings report from publisher Focus Home Interactive. In a refreshing change from the usual hemming and hawing about it being 'about the games,' the frank nature of a financial report gives the company a chance to really say what they feel. Specifically, they feel that Vampyr has done well on its current platforms and they'd like to extend the title to a wider audience. In their words, they're planning to "continue to maximize the potential of the Vampyr licence."
Before anyone accuses us of dogging the publisher over this, I'd like to point out that I wasn't facetious when I said their tone is refreshing. A game performing so well that the publisher is proactively expanding its audience is good news. It is especially beneficial to players who enjoyed the game, or those who feel awash in a sea of titles that may as well be called Now That's What I Call Gaming 7. Too often, game developers are given holy hell about 'selling out' when they try to maximize profits, but when a triple indie title without loot boxes or microtransactions works towards that goal by expanding its reach, we should applaud them.
It is worth noting that DONTNOD is no stranger to applause, having developed both a beautiful story about monsters in London with Vampyr and a touching coming-of-age drama in Life is Strange. I reviewed Vampyr and found it fantastic outside of the combat. When it arrives on Switch, I hope more players find themselves able to devote the time to discovering its secrets and maintaining the delicate balance of needs that makes it such a touching game.
Once an official announcement of release plans is made, we will be back with those details. Until then, players will have to enjoy the soggy sewers of London from their stationary platform of choice.