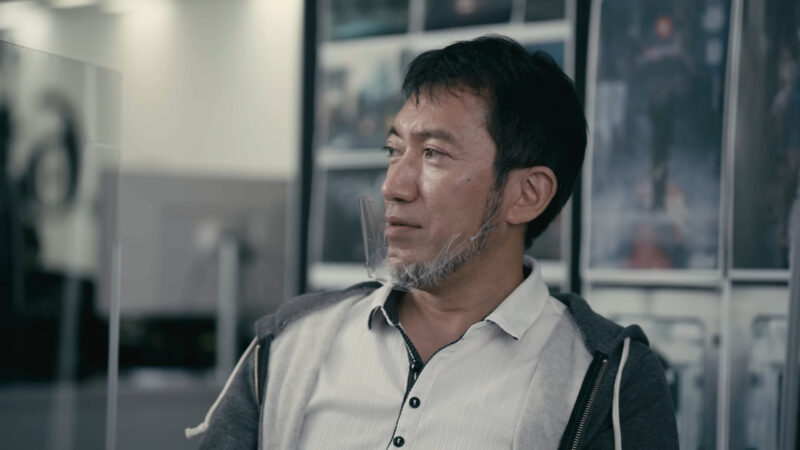 Update: after this article was published, Bethesda has officially announced that Shinji Mikami is indeed departing via Twitter. Still no word on whether this is a sign of his retirement, or if he's just searching for different pastures following his years at Tango, but either way, we wish him the best of luck!
— Bethesda (@bethesda) February 23, 2023
Original article: In a company-wide email obtained (and supposedly confirmed) by TrueAchievements.com, Zenimax has revealed the departure of Tango Gameworks founder/CEO Shinji Mikami. In the email, SVP of development at Bethesda Todd Vaughn stated (the full email was not covered in the source, only snippets):
"I am writing today to let you know that studio head Shinji Mikami has decided to leave Tango Gameworks in the coming months […] Mikami-san has been a creative leader and supportive mentor to young developers at Tango for 12 years through his work on the Evil Within franchise, Ghostwire: Tokyo, and of course, Hi-Fi Rush. […] We wish Mikami-san well in the future and are excited by what lies ahead for the talented developers at Tango."
Shinji Mikami is a man that needs no introduction in the survival horror scene (and arguably gaming as a whole). Credited with the creation of the Resident Evil series, and the director of many, many classics from Resident Evil (1996/2002) and Resident Evil 4 (2005), God Hand, and The Evil Within, the man's a legend beyond legends in this industry. This news, if true (TrueAchievement's article is vague and has yet to be confirmed by any larger sites at the time of writing), comes as a massive surprise given the recent release of Tango's critically acclaimed Hi-Fi-Rush. Some fans have speculated that this may be a sign of Shinji Mikami's retirement, but that has yet to be confirmed. An interview with Shinji Mikami back in 2020 saw him state that he'd make one more game if he had "a chance to make a game from the beginning to end that's completely [his] vision". It's also worth noting previous comments of his that indicated he might be open to returning to Capcom to work on Resident Evil again, although that was of course years and years ago now.
For now, take this news with a grain of salt until an official announcement, but if true we're deeply curious to see what our beloved godfather of survival horror has in store for us next.
[Source]