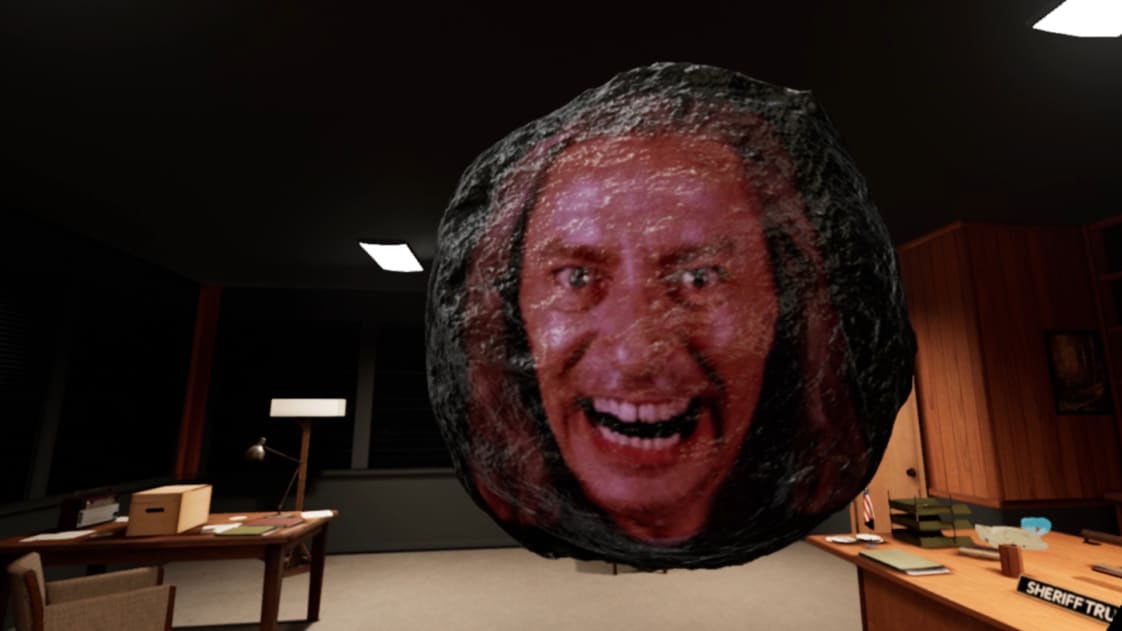 It's been a little over a year since we last heard about Collider Games' Twin Peaks game, and today we finally have some new information.
Set for a release later this month, Twin Peaks VR is said to put players in iconic Twin Peaks locations, tasking them with solving puzzles and finding interesting details about the bizarre town and the forces that surround it. Players will visit places both within the town and the Red Room (and places in between). This includes The Fireman's Home, the Sheriff's Department, Naido's room, and the train car where Laura Palmer was killed. Characters such as The Arm (tree version), Agent Phillip Jeffries, and Bob make an appearance.
Twin Peaks VR brings people into the world of Twin Peaks using the immersive technology of VR. Based on the iconic television series created by David Lynch and Mark Frost, players will be able to experience several locations from the show including the Red Room, Glastonbury Grove, Sheriff's Department, Glass Box Observation and more. Fans of the franchise will be able to solve various puzzles and discover many Easter Eggs from the show that will help them in their journey through the Twin Peaks VR experience.
Twin Peaks VR is headed to Steam with support for all of the leading PC VR headsets. An Oculus Quest and PlayStation VR version will release at a later date.
[Source]