Trains vs. Zombies 2 is now out!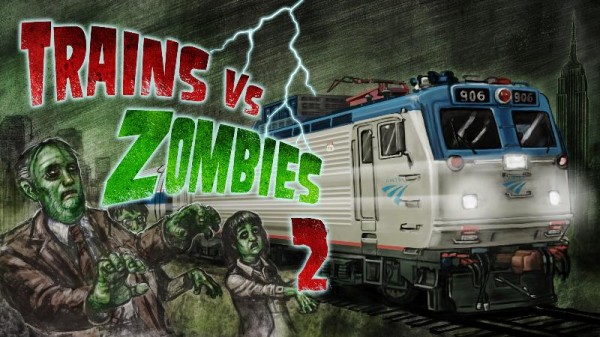 What started out as a joke DLC for the Train Simulator franchise has now become a full-fledged, standalone game available on Steam, and yes, it's exactly what you think it is. The combination between trains and zombies is a logical one, because who doesn't feel like one of the undead when you have to catch a train at 7AM day in and day out, but is logic enough to make a successful game?
For $9 you get five scenarios in which you save survivors from the mindless zombies by controlling a virtual train. The entire game takes place in New York City and it's apparently faithfully recreated (never been to New York myself), so citizens of the city may have even more fun with this little title. As awesome as this idea sounds, I have to wonder what kind of demographic the creators of this game are aiming for. Developer railsimulator.com already had a very small audience for their games, but I can't imagine that the kind of people who enjoy driving trains across a city are the same people who enjoy outrunning hordes of mindless monsters. My point is that I don't see this game selling a lot of units, except for when dozens of people decide to gift it to their friends for giggles.
If you are interested in this game however, then you can pick it up on Steam right now for only $8.99. Perhaps we'll review this game somewhere next week, but for now we'll just leave you with this less-than-serious trailer that some fans of the DLC made.
P.S.: If anybody mods Thomas the Tank Engine into this game, then I'll buy you a drink sometime.