April Fools': Third Person Edition of Resident Evil 7 Leaked on JP Amazon
Oh, oh now we're getting serious.
It seems that after over a year of the most dedicated section of the fanbase crying out for a more "traditional" style for Resident Evil 7, Capcom has decided to deliver. Leaked earlier this week on the Japanese version of Amazon, Resident Evil 7 (or Biohazard in this case) "Classic Edition" appears to be in production from Capcom. A former NeoGaf user DarkSideDave snagged a couple of quick screenshots before the listing was removed, and it is pretty exciting. We can see both our first look at the box art (or at least the Japanese box art, along with the sales information) as well as the first screenshot. Sadly, a high rez shot wasn't able to be grabbed before Amazon pulled it, but we at least get a taste.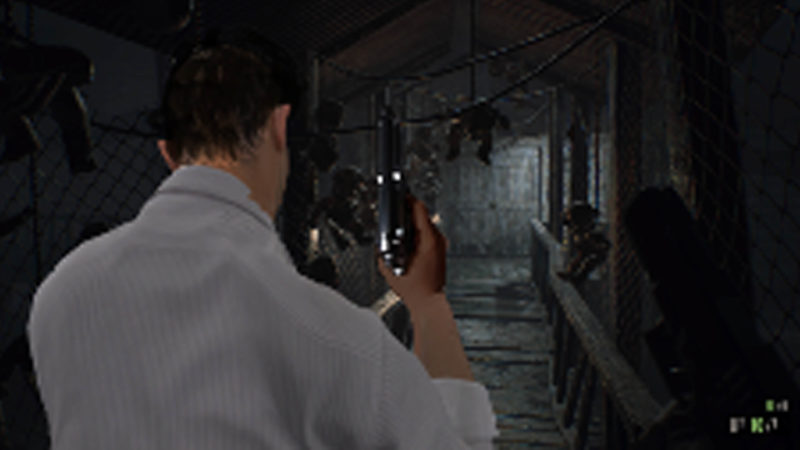 Fans on nearly every forum and comment section have been extremely vocal about how, at the end of the day, the only thing that really made Resident Evil for them was the ability to see the back of the main character's head. Displeasure over not being able to see the back of Ethan Winters' head in the latest game, Resident Evil 7: Biohazard, has turned into a nearly deafening drum beat every time RE7 is mentioned. The "back of the head" crowd has been perhaps the loudest minority with their complaints regarding the game, which has sold 4.5 million units. It seems that no level of quality or recreating the item management and tension of the classic RE games could ever match the sheer joy of being able to see that glorious back of the head.
While I had been rather vocal myself about what a pointless change it would be, and that if people really wanted third person they could just as easily tape a sheet of paper over the left side of the screen to get the same image-obscuring feeling that third person cameras provide, I'm very impressed by Capcom's dedication to serving every single section of their fan base. While the Amazon listing didn't have a release date, its probably a pretty safe bet that we'll be hearing about this officially any day now. We'll keep our eyes and ears peeled for you guys!