The Walking Dead: Saints & Sinners Drops New Devloper Diary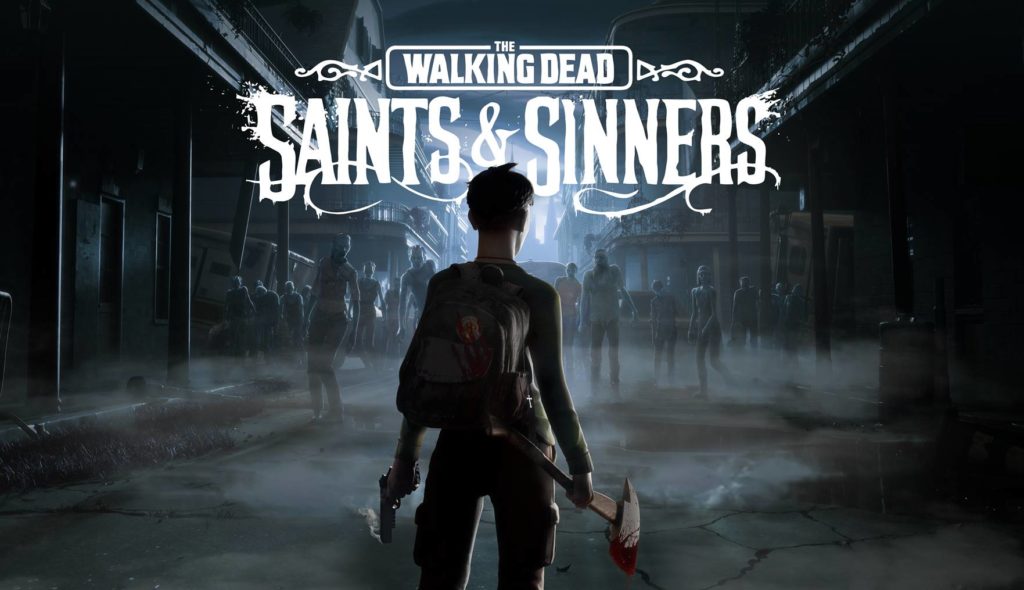 Recently, Skydance Interactive released an all-new behind-the-scenes look at The Walking Dead: Saints & Sinners which takes a deeper look into the unique story the team has developed, with roots in the core concepts from the iconic universe.
Set in the flooded remains of New Orleans, freedom of choice and visceral combat offer players a new way to live survival horror in a deep-rooted VR gaming experience. As players journey further into this unforgiving undead odyssey they will uncover the mystery at the heart of the conflict that threatens to tear the city apart.
According to the developers:
Crafting, exploration, freedom of choice and visceral combat make this a deep, 15+ hour game built for VR. Uncover its many secrets and cut down both the dead and the living with an arsenal of melee, ranged and makeshift weapons, all physics-based objects you can realistically wield. Scale the side of a building to ambush enemies from above, hold down a walker's head to rip your knife out of its skull or just convince some fools to take a bullet for you. Discover new, horrifying ways to survive and pursue your goals, then face the consequences.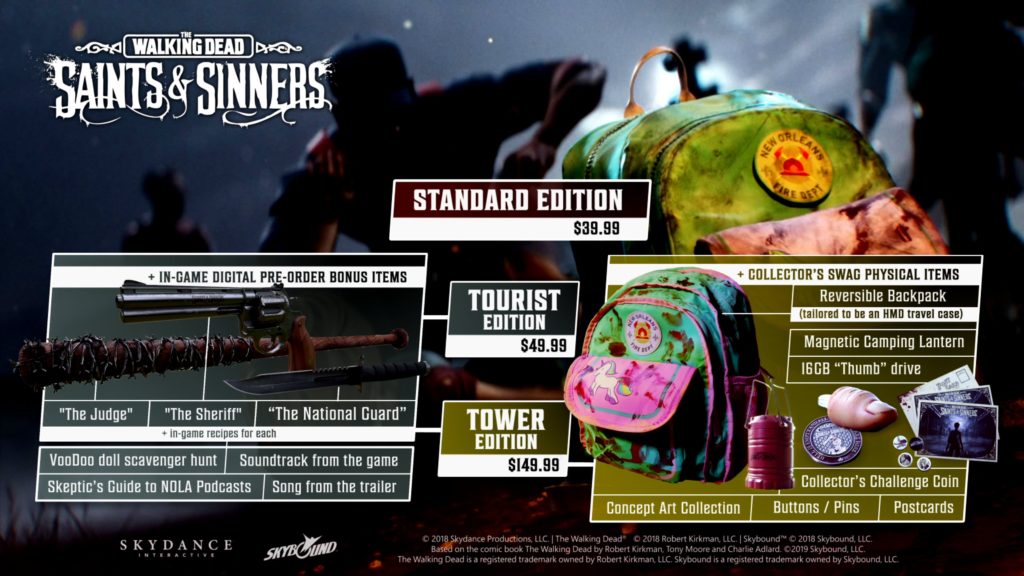 Pre-orders are currently available, which include Standard, Tourist and Tower versions of the game. Each of the special editions has you covered and caters to both players who prefer digital or physical goodies.
Last year we thought the title showed a lot of promise. We won't have wait long to find out whether this one's a headshot or just a flesh wound. The Walking Dead: Saints & Sinners will launch on January 23, 2020, for all major PC VR systems, including the Oculus Rift and HTC Vive. A PSVR version is set to release in Spring 2020, with a standalone Oculus Quest version releasing sometime later in the year (however you can use an Oculus Link to plug a Quest into your PC to play the Rift version of the game at launch).
Check out the Behind the Scenes video below.