The Game Awards 2019: Devil May Cry 5 Wins Action GOTY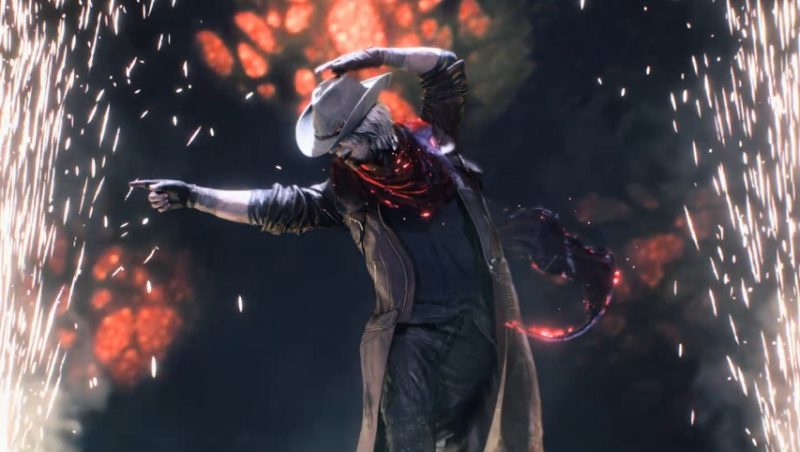 The Game Awards pulled their devil trigger, baby! While Resident Evil 2 Remake sadly missed out on every single award it had been nominated for, Capcom still came home with that angel (I think that's what it is?) statue. Devil May Cry 5 has won the award for 2019 Action Game of the Year!
If we're being perfectly honest, it's pretty hard to disagree with that assessment. Earlier this year, we awarded DMC5 a 10/10 review score — our holy grail award (a distinction it shared with Resident Evil 2 Remake two months prior). From our review:
On nearly every level, Devil May Cry 5 is a masterpiece of an experience. The series signature gameplay has been refined to modern standards, and despite roots in early 2001 action games, it's the tightest the series has ever played. Three playable characters, each of which are satisfying to learn, make for a varied experience that can be hard to put down, and harder to master. Creative art and enemy design, coupled with beautiful graphics, guarantee that Devil May Cry 5 is a constant feast for the eyes. To top it all off, Devil May Cry 5's features a fantastic, memorable soundtrack and loads of replay value.

Despite some reservations about its conclusion, Devil May Cry 5 is a game worth experiencing purely for the quality of the gameplay and the incredible polish on display. Devil May Cry 5 sets a new high bar for the series and is the definitive Devil May Cry experience.
It is worth noting that if any of you were hoping to hear about DLC, sadly that's looking like it may not be in the cards. Of all the announcements and surprise reveals tonight, none of them related to DMC5 (nor REmake 2) — but if anything that should hopefully be an indication that they're working on a sequel instead!
We congratulate the entire team behind DMC5 on this honor and eagerly look forward to the next installment — whenever that may be. As the rallying cry screams: DMC IS BACK!