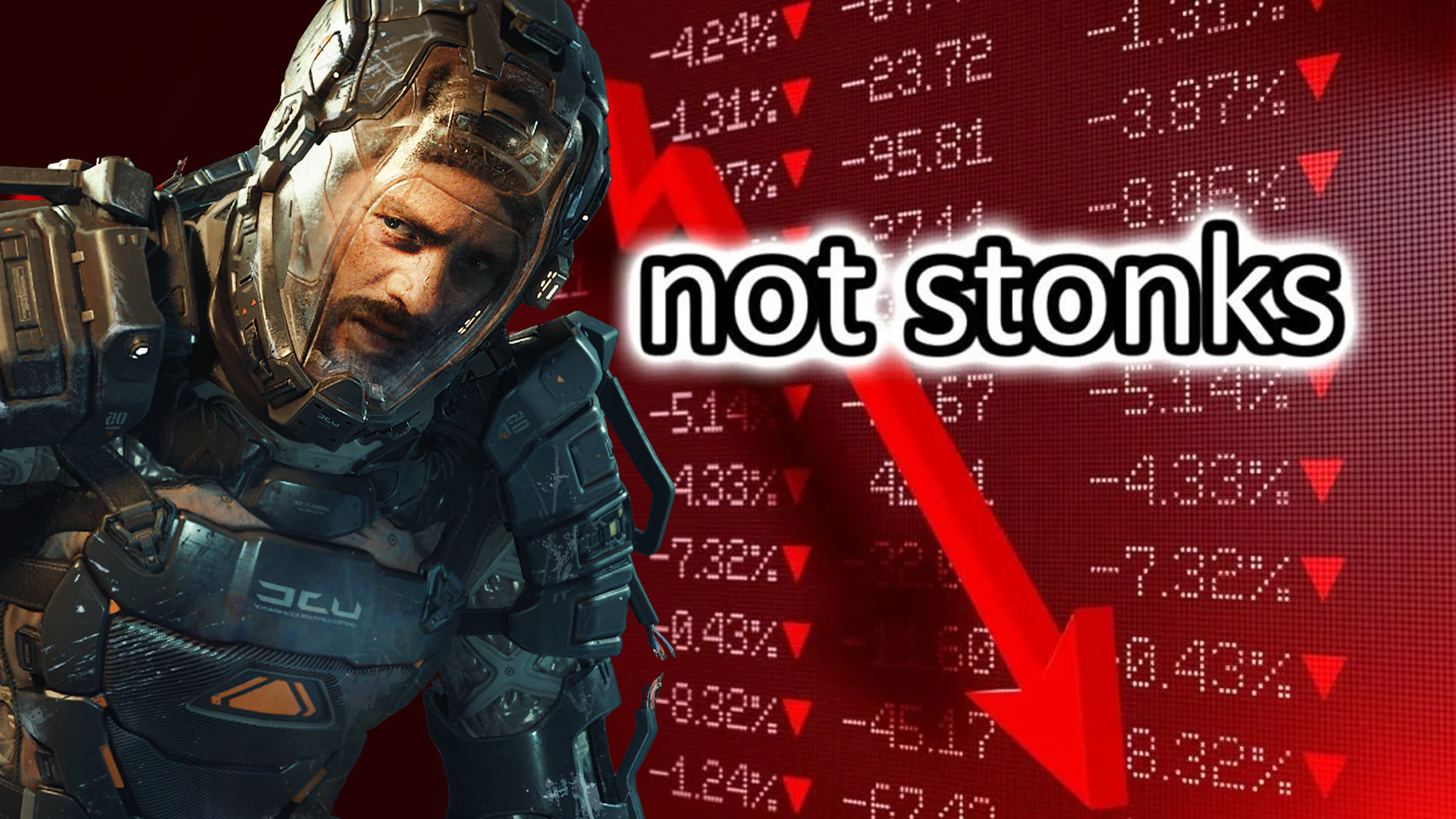 As the great one said, you miss every shot you don't take… but sadly you can still miss even when you do take one. So is apparently the case with last year's The Callisto Protocol, a new IP from Dead Space co-creator Glen Schofield, that has apparently swung and missed its sales target. As reported on by Gamesinudstry.biz, the title was projected to sell 5 million units but has thus far fallen significantly short. K-Odyssey, a Yonhap News Agency site, reports that sales are believed to have been sluggish due to a combination of the game's incredibly high budget, dodgy performance, and its lackluster reviews. All of this has since led to the companies that invested in The Callisto Protocol's developer, Krafton, having its stocks lowered. On top of that, the projected sales figure of 5 million has been re-evaluated and lowered to just 2 million, which would seem to indicate that the game has only managed to clear about 1 million so far… if that.
"Gamers' reviews are also negative. Although graphics and sound technology are excellent, the length of the game is too short to be cleared in about seven to eight hours, and the stage formation is also simple. [The] Callisto Protocol is receiving a "Mixed" (61% positive evaluation) evaluation from users on the global PC game platform "Steam," as of the previous day. This is an improved figure compared to last month, and at the beginning of the release, when the problem of insufficient optimization of the PC version was raised, only 20% of the positive evaluation was made.

According to Krafton's business report and quarterly report, the company paid about 196 billion won, including 5.4 billion won in 2020, 77 billion won in 2021, and 113.6 billion won from January to September last year, to the US-based subsidiary 'Striking Distance Studio' (SDS), a developer of [The] Callisto Protocol."
To be honest, it's quite shocking to hear that The Callisto Protocol was expected to move 5 million units, and has me wondering what market the publisher thought it was aiming for. Being a brand-new IP and existing in a sub-genre of a sub-genre, Callisto's "hallway brawler" action horror targets a demographic that isn't quite the same as its presumed competition, namely Resident Evil. Indeed, tracking sales of Resident Evil on its own reveals that even the titan of survival horror doesn't hit 5 million units at launch almost ever. Resident Evil 7, which is widely considered one of the best survival horror games of the last decade (and a savior of both the series and Capcom) had a sales target of only 4 million units — which it failed to meet at launch, selling only about 3.5. Resident Evil 2 Remake in 2019 also only sold about 3 million at launch as well, despite the wide critical acclaim of that title. Now of course, both those titles have since crossed the 10 million mark, and are speedily catching up to be two of the best-selling games in the series ever, but that's over the course of years. Callisto aiming so much higher than that of one of the most beloved survival horror franchises in the industry seems shocking to say the least.
That's without even getting into the upcoming Dead Space Remake, releasing just under two months after Callisto, and part of the franchise Callisto routinely chased in its marketing as the title it's meant to be a spiritual successor to. Between forcing a comparison between the two as well as making a prospective audience have to choose between the two, it seems like it was probably a mistake to release so close to its older sibling series. On top of all of that, Callisto also came off a bit rushed, as it was plagued with technical problems at launch, suffered seriously when played on last gen hardware, and had a menagerie of design issues that the developers have since worked to iron out in post-release patches.
While I personally didn't like The Callisto Protocol (I didn't write Rely on Horror's review, which was glowing), I'm saddened to see the title seemingly fail so miserably. There should be room for new IP in this industry, let alone this genre, so the chances of Callisto getting a sequel dwindling is a real shame. Hopefully the title is able to pick up speed with a price cut and the release of its upcoming DLC, if for nothing else than a chance to take a second stab at this concept in a sequel where the ideas can be refined and ironed out with the help of player feedback. We'll just have to wait and see.
[Source]