TGA 2017: GTFO…….now!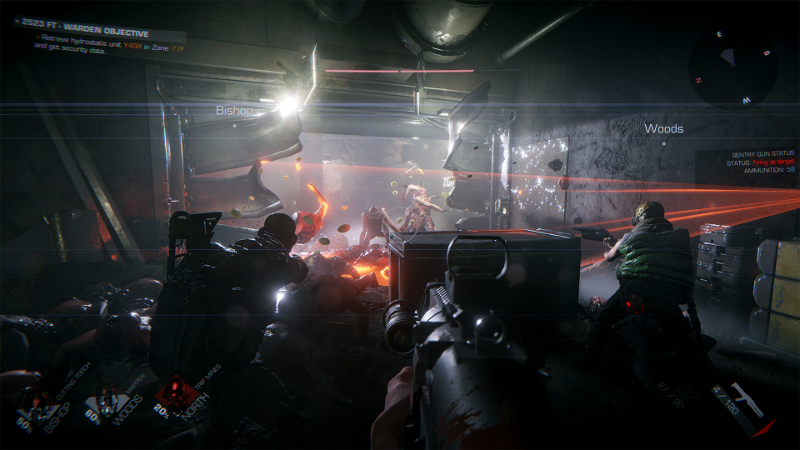 2017's TGA has been surprisingly pretty good for new horror announcements. One of the many new games we are getting is GTFO from 10 Chambers Collective, a new four player co-op horror shooter, that seems to be heavily inspired by the 'Aliens' franchise. The trailer looks tense and claustrophobic. Most of all it looks chaotic, because there are plenty of zombie-like monsters running around. This is definitely one to keep an eye on.
The game is set to come out next year, so check back for more coverage on  our site in 2018. Players who already know they want to jump in can find the official website here, or check out the steam store page here.