Take a look at Into the Gloom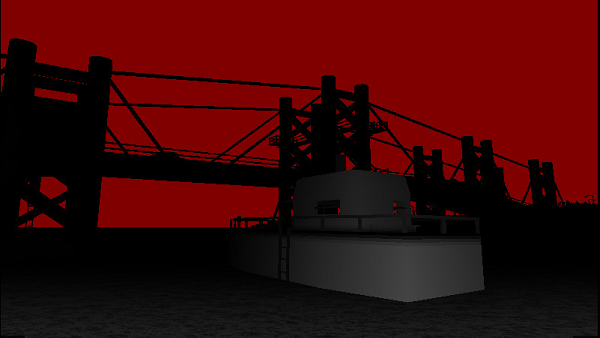 Into the Gloom is a first-person survival horror title available on Desura for $2.99.  It's a quick game, but it's something that you should check out regardless.
What makes Into the Gloom unique is its visual style.  It features only the colours black, white and red, as you can see in the video below.  Players will encounter terrifying events along the path and must escape from "The Shadow."
The gloom, the ever-present darkness appears to  hide a short draw-distance, but as games like Silent Hill have taught us, sometimes it hides a little more than that.
[Source]