System Shock remake up on Kickstarter with free demo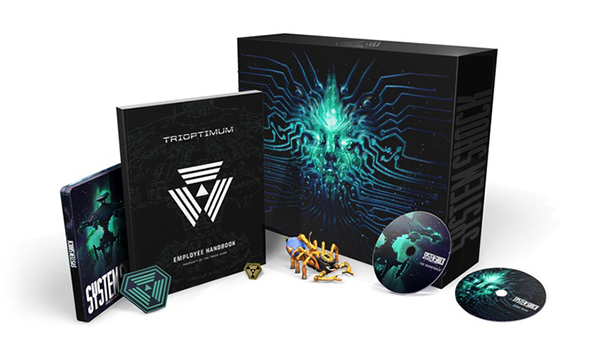 The remake to System Shock announced last year has finally launched its Kickstarter with a starting goal of $900,000. After bringing an enhanced version of the original game to modern PCs in September, Night Dive Studios is back in the Citadel again to recreate this 20-year old classic. The team, many of which were fans of the franchise, promise to remake the game from the ground up with careful accuracy, while adding a wealth of new features. The Portland based team is made up of veterans that have worked on numerous titles in the past (including the original) as well as featuring the writing talent of Chris Avellone.
Following the trend of some other game Kickstarters, the campaign gives access to a free Alpha demo that's playable on PC in a variety of methods, including a direct download on Steam. This preview leads you through the first 10 minutes of the game with some basic tutorials, puzzles, and combat.
There are several tiers available with the base game currently starting at $30 digitally for Xbox One and Steam/GOG PC platforms. The backer options go all the way up to $10,000 with a private party planned in Oregon. If the crowdfunding project reaches a higher goal of 1.7 million, the team can add on additional features like limb dismemberment, RPG mechanics, and highly difficulties. VR support is planned as well.
Important to note that this game is a different title than the recently announced System Shock 3. You can check out the strange pitch video below along with the Kickstarter here.