Sundered announced from developers of Jotun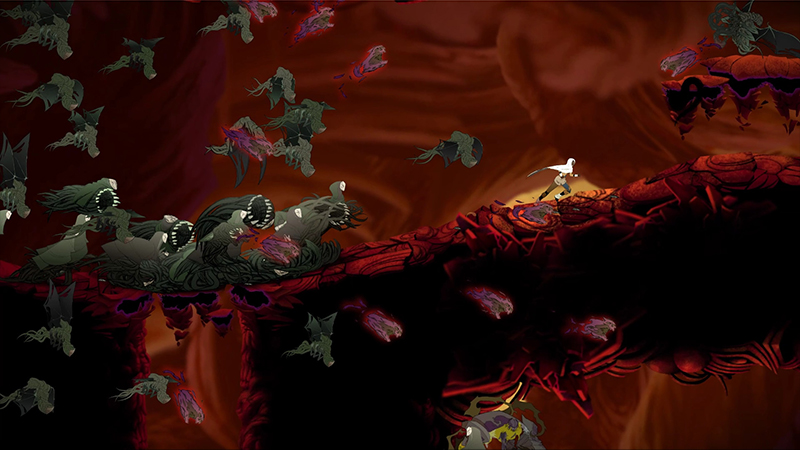 Following the success of their last game, Jotun, Thunder Lotus Games has revealed yet another 2d animated title in the works. In Sundered, you play as Eshe, who will have to platform their way through procedurally-generated hellscapes with tons of hand-drawn eldritch abominations. Among the game's features include "corruptible abilities" and "multiple endings", so it's implied the hero will risk some darkness seeping in from both a gameplay and narrative standpoint (at the player's choice). Like Jotun, gigantic bosses that dwarf the avatar in scale are coming back as well. You can check out the trailer below.
Sundered will be out on Playstation 4 and computer platforms next year. There is currently no plans for a physical release, but responding to a comment on their Youtube channel, they would be open to distributors like Limited Run Games helping them out.