Stuck in Attic Explain Lovecraftian Comedy
Stuck in Attic is a new indie developer in Transylvania, Romania, composed of a lively trio of humans and their cat overlord.. er, companion. They are working on a comedy cum horror game called Gibbous, which we covered when the Kickstarter went live. After a whirlwind Kickstarter campaign that ended with 123% of its funding goal, they sat down to talk to us about their take on Lovecraft and horror games.
Q: Your team is doing a really fun take on Lovecraft, sticking to the theme but keeping it lighthearted and hilarious. With the indie market suddenly flooded with everyone's take on Lovecraft, the fun aspect really sets Gibbous apart. What inspired you to lighten things up?
Well, it all comes down to Gibbous being a product of the three, hmm, let's call them pillars (although that sounds way pretentious): The Cthulhu Mythos, Lucas Arts classic adventure games, and cats. These three influences are what we're building Gibbous around, and the classic adventures of yore are known for their goofy, sometimes absurd humour, so this unorthodox mix is something we can't wait to tackle, and also probably the biggest controversy about the game as far as Lovecraft fans are concerned. There's quite a lot to explain in that respect, so I've made this animated video that does exactly that. Moving pictures are worth several thousand words.
Q: In Gibbous, you play a man whose goal is to get his cat back to meowing instead of talking, a skill she picked up when her owner decided to play around with the Necronomicon. In the demo, we meet several other interesting characters. While the game is a fun take on horror, the characters are still very much trenched in some disturbing behaviors and motives. Was it hard to strike a balance between comedy and horror, or does it come naturally to the members of your team?
It's about approaching classic Lovecraftiana in a way that's exciting for the creator, too, not just as the player. Ultimately it isn't such a hard task to pull off, because we're relying on the self-imposed rule that the Old Ones are serious, badass gods that are just as untouchable and invulnerable as you'd think, while, in stark contrast, humans are puny little creatures we can make fun of to our heart's content. I think it's a healthy way of approaching the Mythos in a fun way, while staying respectful to the larger-than-life aura Lovecraft's cosmic beings exude.
Q: Your Kickstarter did well, finishing at 123% funded. There seems to be a lot of interest in the game, and the demo is getting good feedback. You had more than 1,900 supporters in the campaign. Do you feel like the amount of interaction the team maintained with the community via social media, livestreams on Twitch, and the campaign website made a big difference in getting people excited about Gibbous? What is your favorite thing about the amount of contact you have with your fans?
Absolutely, this was such a grassroots campaign, you might've thought these were the sixties all over again. We pulled in 1900+ backers and hit three stretchgoals with almost no mainstream press exposure at all. Niche adventure game and horror websites like yours were so nice to let their readers know about it, and we're really happy about that – after all, we're doing a pretty niche game ourselves, so it's even more encouraging that we could get so many people interested. This means we weren't getting backers off of anything other than genuine interest in the game and what it promises to deliver. Also, as you noticed, we *LOVED* the part of crowdfunding that is all about engaging with our audience, be that having goofy fun in the comments section, keeping people interested in the game and studio via juicy Kickstarter updates, or live streaming art, animation or just laughing ourselves to tears, together with the backers, on Twitch. It is called crowdfunding, after all, and it should always be all about the community an interesting project manages to rally around it. I'm really glad that everyone appreciated how enthusiastic we are about Gibbous, and how eager we are to connect with folks willing to spend their hard-earned buck on a little indie game like ours. It really does feel like making more than a thousand friends in a month or so, and, beside the assurance of the game happening, connecting with so many interesting people is absolutely the best part of the campaign for us. We do Twitch streams and will continue to because it's as fun for as as it is for the "audience", and I use quotation marks because it really feels more like hanging out with buddies than anything else.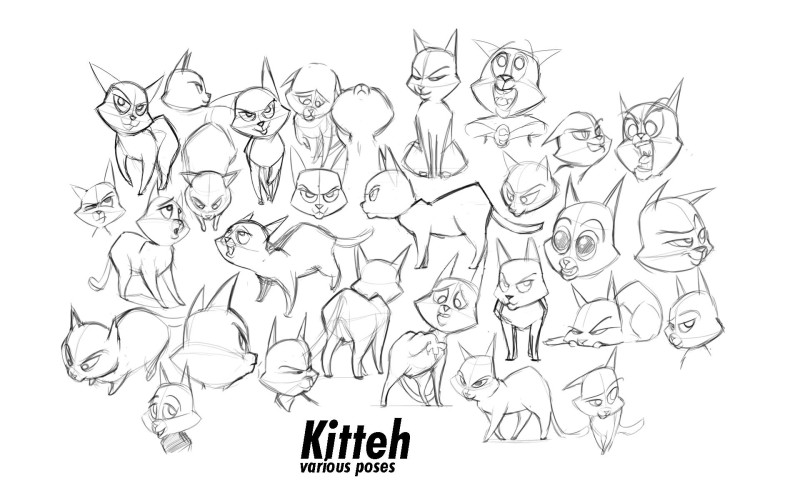 Q: Tell us a little about Stuck in Attic. Who are you, and what have you all been doing prior to work on this game?
We're Liviu, Cami and Nicu, two artists and one programmer working out of an attic (hence the name) in Tirgu Mures, Transylvania, Romania.  We were coworkers in a bigger, software-oriented firm, and what connected the three of us was the passion for games, especially of the adventure variety; animation, music and all the goodness that is indie gaming. We convinced our former boss, now our producer, to let us use the company's time and hardware to produce a demo that was well-received, and now, with a successful Kickstarter campaign under our belt, we can't wait to just sit our butts down and make the best damn comedy cosmic horror adventure game this side of Transylvania.
 Q: You're actually based in Transylvania, Romania. Does the area inspire your work in the game at all?
Yes, absolutely! As I said before, this game is one big love letter to several things, and among them HP Lovecraft. Many a times I wandered around our small hometown, listening to Lovecraft audiobooks for the hundredth time and staring at the strange 19th century architecture around me, so inevitable audio-visual connections happened, which will translate into the game in the form of Darkham, Fishmouth and other Lovecraftian towns looking… Transylvanian. Real-life buildings from our hometown, and all around Transylvania, will appear throughout the game, and I think it'll be a very interesting twist on a genre that's usually New England-ish in its visuals.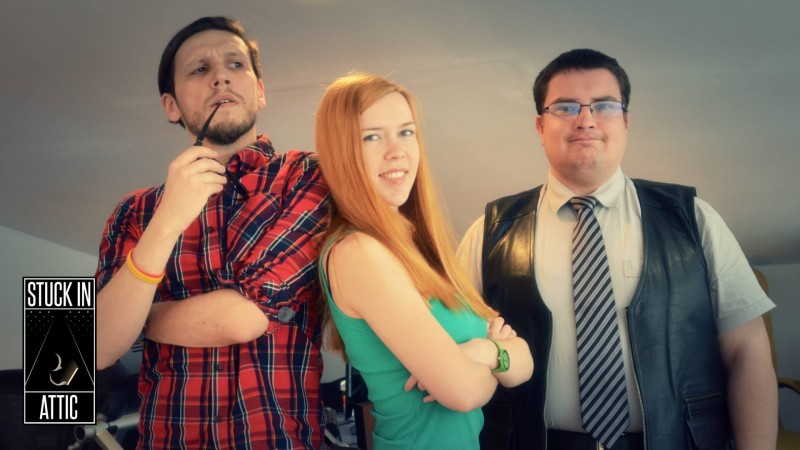 Q: When can we expect to see Gibbous completed? Is there anything you can reveal about the game that you haven't yet, without spoiling anything? Is the real-life Kitteh impressed yet?
 We're hoping to get Gibbous done, up, running and terrorizing the populace early summer next year. As for revealing something, hmm… well, there might be some changes coming to Buzz, the main character, in relationship to Transylvania. Did I mention we'll be travelling to Transylvania in the game, too? It's gonna be so much fun! And, no, sorry, Kitteh isn't really impressed by anything yet. Who knows, maybe when we bring in the Old Ones? Hmm…
Thanks to the team for taking the time to talk to us. We will be reviewing this game when it comes out next summer, and covering any updates in the meantime. The demo of
Gibbous
is still available as a free download on the
official website
, and the team are still doing Twitch streams regularly, as well as updating their social media, and probably getting some much-deserved rest.