UPDATED: Stubbs The Zombie Headed to Modern Consoles This March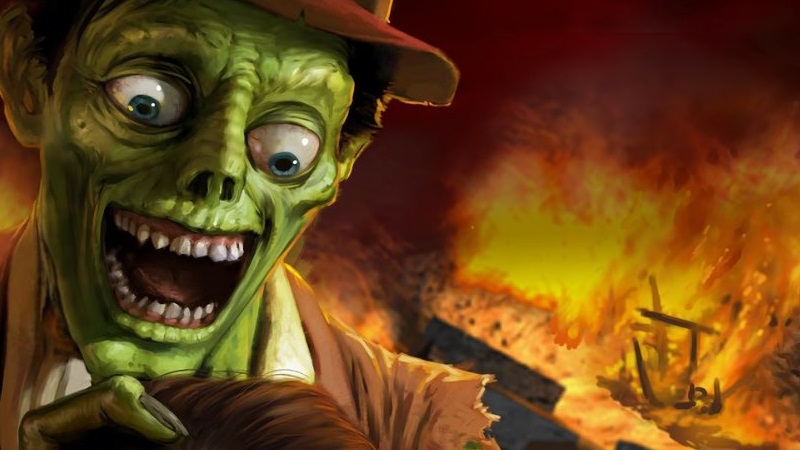 UPDATED 2/18/2021: The publisher, Aspyr Media, has just confirmed the game will be launching on all the modern platforms, including Xbox One, PS4, PC, and Switch on the originally reported date of March 16th. They've also confirmed the original soundtrack is fully intact. A physical collector's edition was also announced, with the details here.
Remember the original Xbox? One of the most sought-after games for the console over the years has been Stubbs The Zombie in Rebel Without a Pulse, a unique horror/comedy title where you play as a zombie on a mission to destroy an idyllic 1950s town. The game originally released in 2005 and to this day is still one of the highest-priced and rarest Xbox titles out there, leaving many fans asking for a re-release. Those prayers have just been answered, as it's been confirmed Stubbs is headed to the new consoles in just a few weeks.
Stubbs had its share of controversy back in its day, being called out by conservative American politicians as a "bad influence on children" since it had high amounts of gore and "cannibalism" (by a zombie). Of course, that didn't stop it from becoming popular among gamers (and likely had the opposite of the intended effect), though it may have had a hand in its relative rarity.
While this news hasn't been officially announced by the publisher or the developer yet, data has been found on the Xbox servers showing that the game has a set of achievements and title data showing details of the release. The data shows that Aspyr Media is handling the development/porting duties, since the original developer, Wideload Games, was shut down by Disney in 2014.
It's unclear whether the title will also be available on the Xbox One consoles, PC, or any other platforms as well, but the release date has been shown as March 16th. If it is truly exclusive, this may have to do with the fact that the game was built on the Halo engine, which Microsoft more than likely owns. Only time will tell if it gets a wider release, since only the Xbox Series has been confirmed so far.
After hearing the news, I'm now hoping the original soundtrack of the game is intact. It consists of mostly cover versions of 1950s and 1960s songs recorded by early-2000s pop-punk artists. Unfortunately, music licensing often ends up being an issue for these types of remastering projects.
It's great that a much-loved and fairly hard-to-obtain game will be available for a new generation of gamers to experience. Let's hope everything stays on schedule so we can return to Punchbowl, PA sooner than later. You can view the original Stubbs trailer below, and keep your eyes out for the new port's release on March 16th..