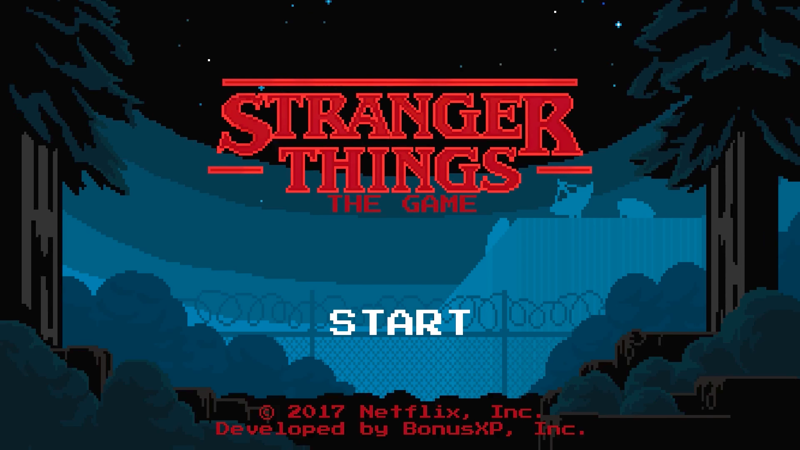 Stranger Things has an undeniable retro appeal that's suited for a classic SNES-style game, so it was only a matter of time before we officially got one. Developed by BonusXP, Netflix has released Stranger Things: The Game, a 16-bit affair that lets you play as several characters from the show as you explore locations both familiar and new. It stays true to the games the Stranger Things kids themselves might have played — except, you know, not on a mobile phone.
Stranger Things: The Game is completely free on Android and iOS. There are no in-app purchases, which truly is a throwback.
If you beat the game, you'll be rewarded with an exclusive scene from the upcoming season. A Reddit user named icecreamboy201 uploaded the scene in case you don't feel like playing all the way through. That should help tide you over until season 2 of Stranger Things releases October 27 on Netflix.