Steam's Halloween Sale is on!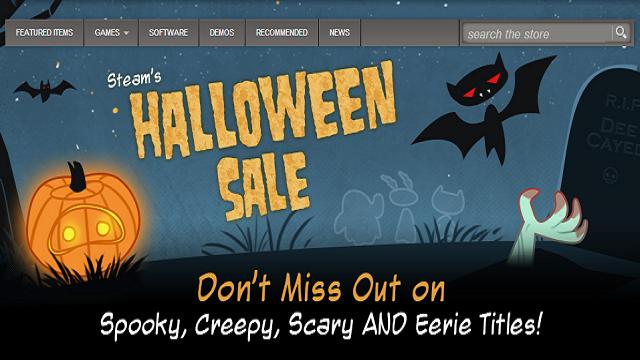 I have often heard people refer to Steam as the benevolent dictator of PC-gaming; offering an inexpensive and reliable service to the crowds of cheering people, but also making sure they stay oblivious to the darker side of this deal. Never is this more apparent than during the big celebrations, where Steam is giving away entire games for less than five dollars. I have seen bargain bins with more expensive games inside!
Steam managed to really stick to the theme this year around and is currently offering a vast collection of delicious horror, as well as some games that just have zombies in it as generic enemies. In total there are 31 featured games and 60 regular ones on sale, not counting games in packages as individual titles and removing Team Fortress 2 and DC Universe Online for been free by default. Add them together and there are 91 games that have the potential to make your wallet a little lighter.
Some of the more noteworthy items include:
Episode 4 of The Walking Dead
Alice: Madness Returns
All of the F.E.A.R. games
And Alan Wake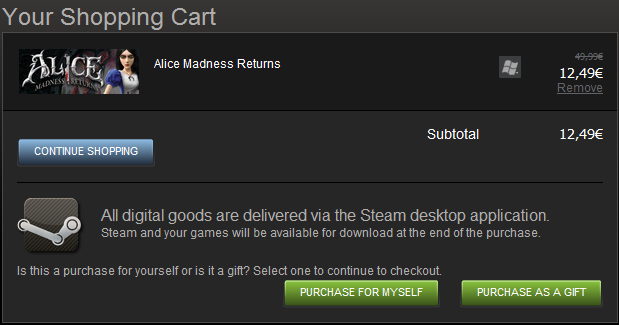 Overall not a bad showing, though some of the non-featured games serve as a harsh reminder that Steam used to be a little too indie-happy before Greenlight was introduced.
I am definitely going to pick up Alice for myself, but let us know what you are going to get this year in the comments below.