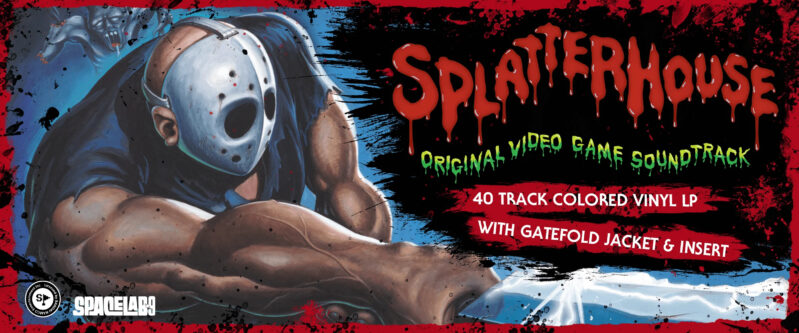 SPACELAB9 in conjunction with Bandai Namco invites you to relive the 1988 classic hack-and-slash horror game SPLATTERHOUSE. Re-trace the gore-drenched footsteps of protagonist Rick in his Terror Mask as he hacks his way through the dungeon and the West Mansion grounds, killing hordes of pus and guts-oozing creatures!
Heavy influenced by American slasher films of the 1980s like Friday the 13th, Splatterhouse was developed by the Namco Splatter Team and released in Japanese arcades in 1988. It later saw an American arcade release as well as a home console port on the TurboGrafx-16, two sequels for the Sega Genesis, and a reboot in 2010.
The arcade soundtrack album for the original Splatterhouse features the earliest published video game work by legendary composers Katsuro Tajima and Yoshinori Kawamoto (Super Smash Bros Ultimate, Star Fox Assault).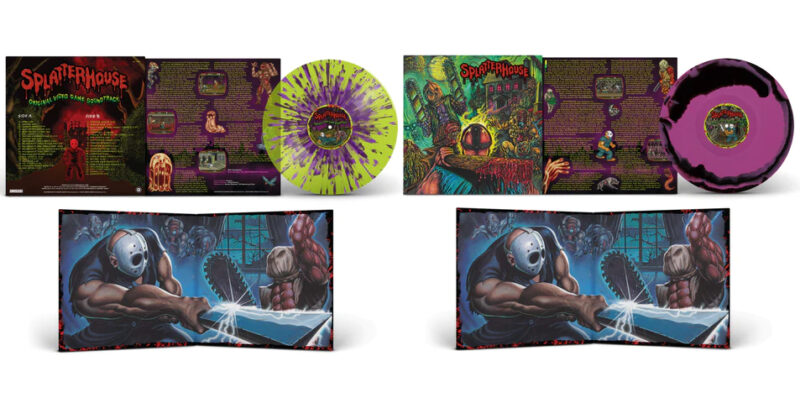 The Splatterhouse: Original Video Game Soundtrack LP comes in two spacelab9.com-exclusive variants for $34.99 each, the 140g "PUSTULENT" GREEN/PURPLE SPLATTER VINYL and 140g "MOULDERING MANSION" PURPLE/BLACK HAZE VINYL.
Packaging for the set includes a gatefold jacket with grisly custom cover artwork by Shagrat, extensive liner notes by Rob Strangman (West Mansion: The Splatterhouse Homepage, the final word on Splatterhouse), plus original Japanese arcade flyer art, sprites, and other rare and historical horrors from the cult classic game. The LP also includes a bonus 9″ x 11″ double-sided Halloween Decoration with custom artwork by Shagrat, available exclusively from SPACELAB9.
This soundtrack is for any fans of retro gaming, 1980's slasher films, synthwave, chiptunes, or John Carpenter. Supplies are limited, though, so make sure you grab 'em up while they last. The estimated ship date is August 2023.
For more info and to pre-order the Splatterhouse: Original Video Game Soundtrack LP you can visit the SPACELAB9's site here.