Special Silent Hill Edition of Dead by Daylight Releasing in Japan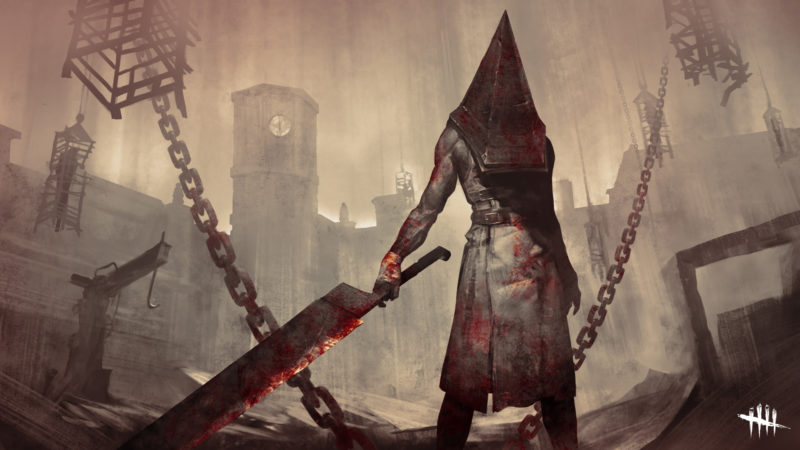 Another day, another Silent Hill announcement to add to my ever-growing list of interesting developments with the franchise. Today we're circling back to Dead by Daylight and its recent Silent Hill DLC. Released a bit over a month ago now, the DLC added in Cheryl Mason (accepting her original name at the end of Silent Hill 3), Pyramid Head, and a map based on Midwhich elementary school. I loved it, and have been jumping back into the game almost every day just to have a little more time with the new additions. Looks like Dead by Daylight is particularly proud of this update, and plans on releasing a physical bundle — in Japan at least.
The Dead by Daylight Silent Hill Edition includes the base game, the Silent Hill DLC, and the game's soundtrack (with the new Silent Hill music, made in part with Akira Yamaoka). It's also got some pretty snazzy box art if I do say so myself. From the Japanese Amazon store page (translated through Google's feeble attempts):
All the world is covered in fog ~A new package with chapters from the masterpiece horror "Silent Hill" is now available! ~

Dead by Daylight, an asymmetrical horror survival game with over 20 million players worldwide

In addition to the main part of the game, additional chapters featuring the characters of the world-famous horror adventure game "Silent Hill" are included.

An original soundtrack CD is included as a commemorative chapter release for the package version limited "Silent Hill"!
Pretty good stuff. This bundle will be released physically on PlayStation 4 and Switch (looks like Xbox One is getting the short straw here, but it is Japan) November 19th. This isn't the first time Dead by Daylight has released a physical bundle like this, with a special Nightmare Edition that included the Stranger Things DLC being released last year. That edition also included a bunch of previously released DLC, something that doesn't seem to included in this new Silent Hill edition (although again, feeble translation). It is very cool to see that it'll be getting the soundtrack bundled in though. While the majority of Dead by Daylight's music is simply remixes of the main menu theme, it is a pretty damn good main menu theme (I'm particularly partial to the Stranger Things version).
It looks like, for the moment at least, this bundle won't be releasing in the West, although you can get the PS4 version shipped to the US. It is interesting to note that the official Japanese Twitter account didn't wake up for this, perhaps the keys to its kingdom lost at some point in the past 6 years. The Western one didn't make mention of it either, but why would it.
[Source] (Thanks, Whit!)