Sony Confirms Days Gone Is On Its Way Sooner Than You Think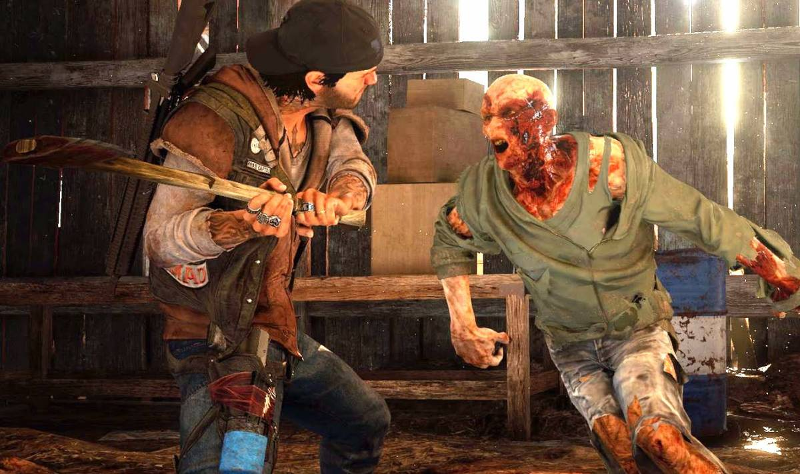 Here is some good news for PlayStation 4 owners (and motorcycle enthusiast). One of Sony's biggest exclusive titles in development at the moment, Days Gone is set to release next year in 2018. This comes from Sony's President, Shuhei Yoshida, who was talking extensively about the game at the latest Playstation Experience. The game was initially announced in 2016 at E3, meaning the game has been in development for at least two years now.
Although there is no release month at the moment, Yoshida has stated the game is currently playable from start to finish in its current state, and all that is left is the fine tuning and polishing the overall quality of the game. This may catch some off guard as many were speculating that the game wouldn't see release until 2019. We know now that isn't the case, and it is good to see that development is progressing rather smoothly, and will likely come out sooner rather than later.
Days Gone is a third person, open-world sandbox survival horror game, set in a post-apocalyptic world. The game promotes its diverse array of enemies, including human militia, wild animals, and feral 'zombie-esq' creatures. Given the nature of the game you can also expect an equally varied methods of approaching each situation. The mixture of open world gameplay and survival horror has been done before, such as in the recent The Evil Within 2. Although there is a time and a place of open world experiences, versus traditional linear ones, I think there is potential in open world experiences within the horror genre, and hopefully Days Gone will demonstrate that if the organic dynamic events the game promises deliver.
I am uncertain about the game myself, but there are elements I am taking a liking to. I do like the amount of 'freaks' Bend Studio was able to cramp into a scene once back in the 2016 gameplay footage, and I appreciate the care that it looks like is being given to the story. It will be interesting to see where the rest of the game goes upon completion.
You can view the most recent trailer below. Let us know if you are excited to get your hands on this game! And be sure to check into RelyOnHorror for future coverage on Days Gone.