Movie Commentary #36: DOOM Annihilation – Download Now!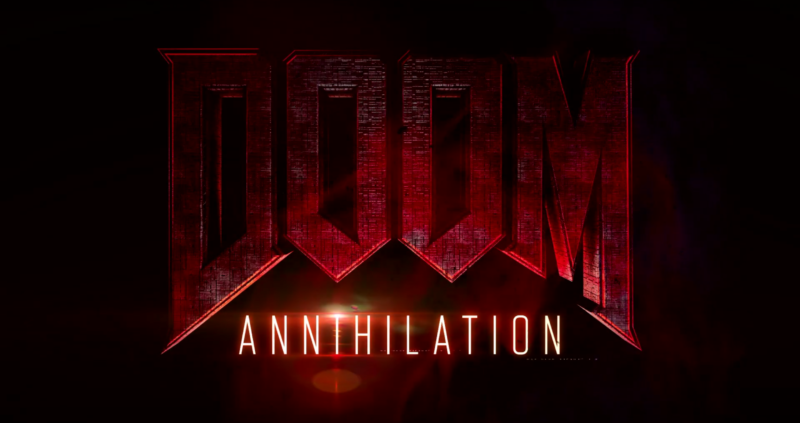 With DOOM: Eternal on the horizon, we figured it would be a great idea to check out the latest film from Universal Studios capitalizing on the popularity of the brand — DOOM: Annihilation. We were wrong.
This latest episode of our Patreon Commentary Show slogs through what may be among the worst films we've tried to sit through. Alcohol was involved, and it still wasn't a good time. Reel back in horror as you experience the full, unshielded blight of what Rotten Tomatoes awarded with a 16% rotten score months ago. Hopefully, we can pick it up a little bit for you; laugh and cry with us as we figure out just how low this thing's budget was. This was a mistake. Mankind was not meant to be bored like this.
If you'd like to download this month's, last's, and all past and future horror movie commentaries, support Rely on Horror on Patreon for a dollar or more a month! That's it. Our Patreon supports our ability to keep our site online, create new content, and pay our writers better! If you're an avid visitor, a small contribution a month towards Rely on Horror can really help keep us keep tickin'.
Our full list of goodies for Patrons include:
Ad-Free browsing!
Exclusive monthly horror film commentaries – from classics to the latest releases!
Exclusive Discord Role!
Advanced access to episodes of the Rely on Horror Show on Youtube!
Access to the Patreon comments page
Automatic entry into eligible site contests (requires a valid email)
A Thank You on the site
Inclusion in our weekly newsletter!
Have a recommendation for our next commentary? Let us know in the comments. Also, share our Patreon with your friends! Thanks!
[Horror Movie Commentary #36 – DOOM: Annihilation]