---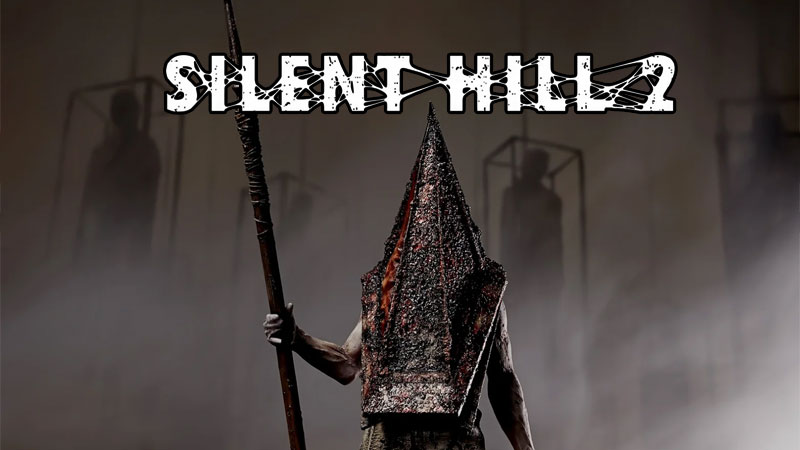 A new official Red Pyramid Thing statue, "thoroughly supervised" by Masahiro Ito, who was responsible for the original Silent Hill 2 design, is now on the Sweet Factory Souvenir Shop website. It is 1/6 scale, measuring 340 mm (13.4 inches) tall and costs ¥42,000.
Ito worked with sculptor Shinya Akao to bring new detail to the statue, while remaining true to the original design. RPT, aka "Pyramid Head," stands upright and holds a spear, as he does in the "Misty Day, Remains of the Judgement" painting in the Historical Society building.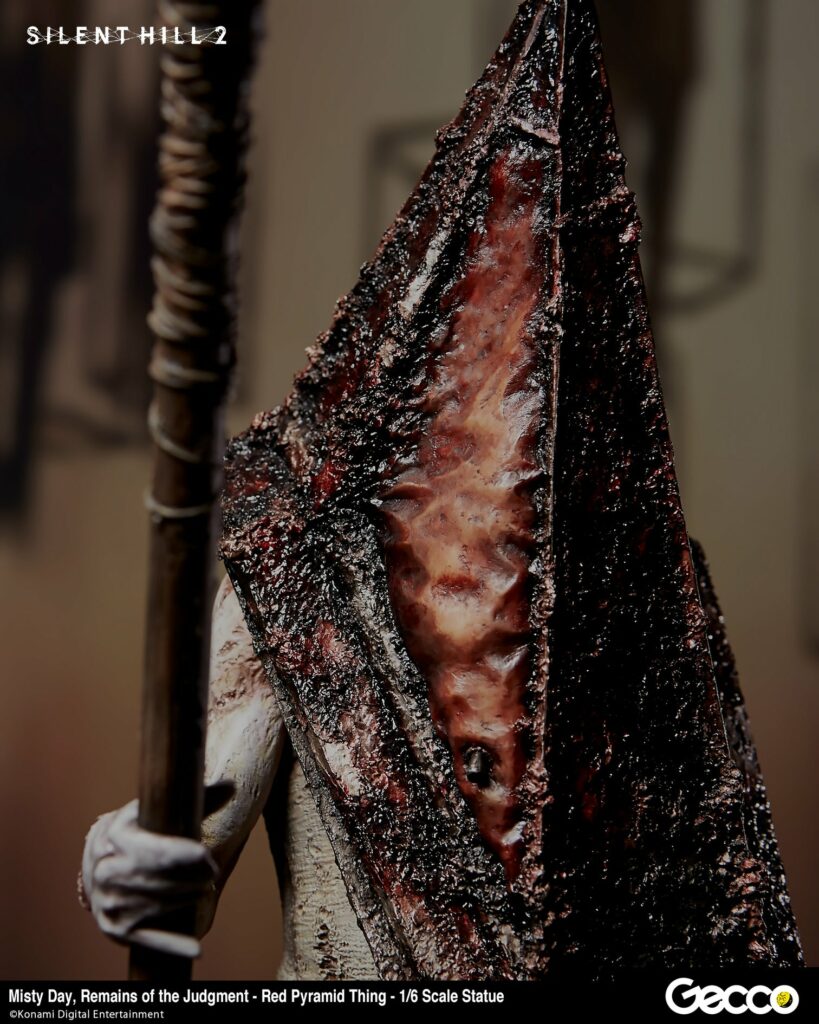 Ito talked about the concept behind the new statue, saying:
If we produce a brand new Pyramid Head statue, let's brush up the details that could not be expressed with the video game specs at the time of the game's initial release, yet not spoil the original image.
A special bonus art booklet from Masahiro Ito will be bundled with pre-orders which includes Ito's sketches for the original prototype sculpture. The site says this booklet will not otherwise be available for sale.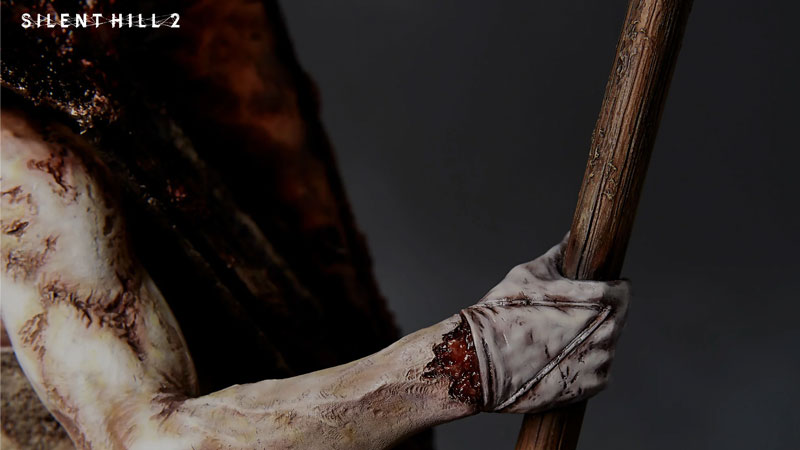 For better or for worse, RPT has become the most recognizable adversary in the Silent Hill franchise. Several statues have already been made. (Silent Hill 3's Robbie the Rabbit is also a popular character for merch.) I reviewed the Toymunkey RPT with Lying Figure statue on my site ten years ago. But if they're going to make a creature they've already made before, it's good that they're updating it and consulting the original artist.
The choice also makes sense in light of the upcoming Silent Hill 2 remake and makes me wonder if new details will be added to the RPT in the game, as they were with the Bubble Head nurses.
As one of the most popular characters in the series, this RPT statue would make a nice addition to anyone's collection. I would still like to see more of the human characters made into statues as well, though! Due to recent announcements, the series is getting more attention than it's had in years. It's a good time to be a Silent Hill fan. It's also great to see Ito involved in the process!
Unfortunately, as of this writing, the statue is no longer available to pre-order, but you can still visit Sweet Factory to see it and other official products.