In an email to buyers of Silent Hill: Downpour, Amazon has alerted of a release date change. It appears that they have been sent new release information. The game has now been given a release date of November 4th.
Retailers like Amazon put placeholder dates until the publisher contacts them with the final release date. So, there is a good chance that this may be the official release date for Silent Hill: Downpour in Europe.
> We have received new release date information related to the order you placed on July 01 2011 (Order#).
>
> We have good news! One of your pre-ordered items is now eligible for release date delivery and has been upgraded at no additional charge. Your new delivery estimate is:
>
> "Silent Hill Downpour (PS3)"
> Estimated arrival date: November 04 2011
U.S release dates are usually within the same week on, but on Tuesday, so that gives a good indication as to when to expect Silent Hill: Downpour to release here. This would suggest a November 1st U.S. release. But due to the game being labeled for an October release, it seems like the previous Tuesday, October 25th is the the day to expect the game to drop.
October is going to be a big month for gaming. I look forward to the Downpour.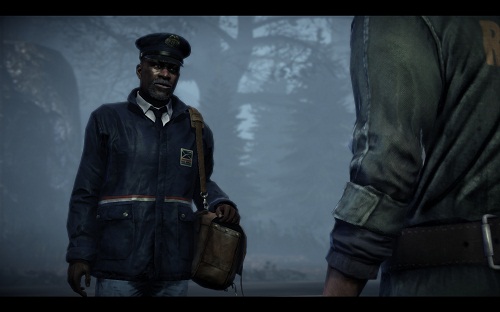 [Thanks Dave!]