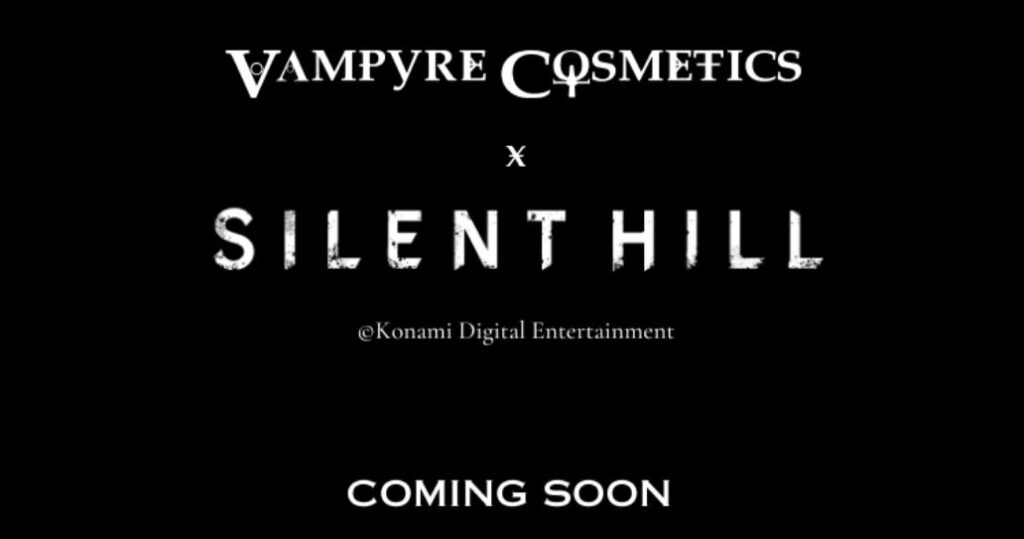 In what has to be the strangest collaboration since they partnered up with Online Ceramics for an apparel line, Silent Hill has announced that they will be partnering with Vampyre Cosmetics on an officially licensed makeup collection.
This wouldn't be Vampyre Cosmetics' first collaboration with a video game brand. They also have an Emily the Strange-inspired line of products like lipsticks and eyeshadow.
You can read the full announcement below.
We are so excited to announce our forthcoming officially licensed makeup collection featuring imagery from SILENT HILL games. Launch date & more details TBA. #silenthill #silenthill2remake #silenthill2 #vampyrecosmetics #officiallylicensed #vegancosmetics #crueltyfreecosmetics pic.twitter.com/asCbac8MbB

— Vampyre Cosmetics (@VampyrCosmetics) May 1, 2023
No specifics or color palettes have been revealed yet, but Vampyre Cosmetics is known for its gothic and spooky products like a Vintage Halloween Jackolantern Palette and Vincent Price pallet. Only time will tell what they have planned for their Silent Hill line.
Vampyre Cosmetics is proudly women-owned, disabled-owned, and LGBT+ owned. Their products are vegan, cruelty-free, and talc free. They are also super long-lasting and specifically formulated for stage and screen. They are available in over 120 independent stores worldwide as well as HotTopic.com.
You can follow this link to see where you can buy their products
Stay tuned here for updates on their upcoming Silent Hill makeup collection.