Shiver Announcement Trailer Shows Off Unique Art Style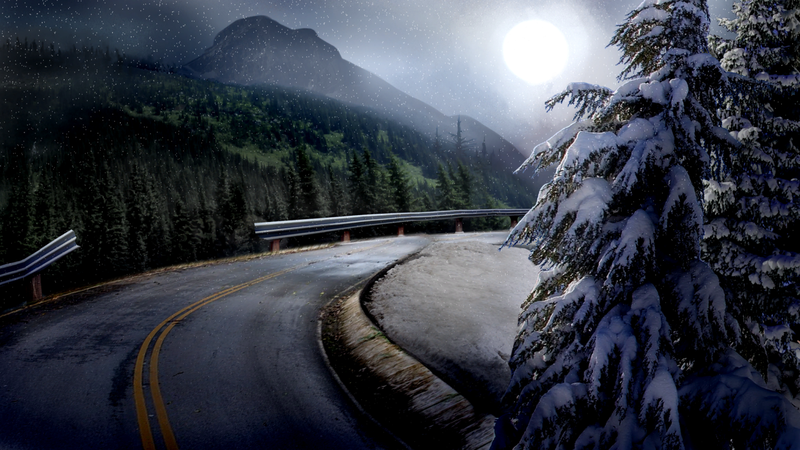 Kowai Sugoi Studios have released the first trailer for their upcoming point-and-click horror game, Shiver. 
The announcement trailer doesn't really reveal any information about the game, but it shows off the game's unique art style in motion and gives us a glimpse at the snow-covered entrance to the Windy Oaks National Park. Shiver puts players into the shoes of a "wayward son travelling to visit his ageing father who finds himself stranded in the remote Windy Oaks National Park, desperate for the means to break through his isolation". Considering that Shiver is a point-and-click adventure game, you can expect to pick up loads of random objects and use them to solve numerous puzzles. Besides the conventions established within the genre, there is not much more to go on.
One aspect that sets Shiver apart from others on the market is its art style. Kowai Sugoi Studios combined painting and photography to create a unique visual identity for this horror title. Each screen is reminiscent of paper cut-out animation techniques, which creates an atmospheric and dreamlike experience.
Shiver will be Kowai Sugoi Studios first commercial release, though they aren't new to the horror genre. Their previous work, Cozy, was a short puzzle horror game which was awarded 2nd place at the Pixel Horror Game Jam 2016. Shiver is a spiritual successor to Cozy, so fans of the studios' previous work should be looking forward to their latest title. No official release date has been announced, but the studio is aiming to debut the game in late October 2017.
[Source]