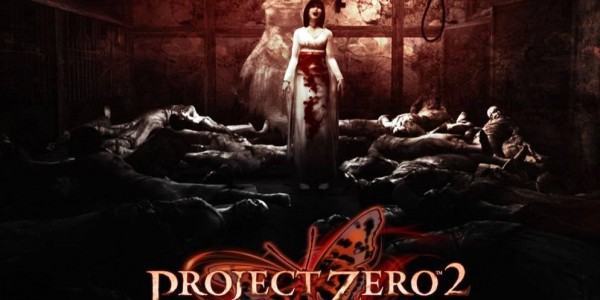 The release of Project Zero 2: Wii Edition (aka Deep Crimson Butterfly), the fifth installment in the Fatal Frame/Project Zero series and a remake of the series second installment, releases next week in Japan (June 28th) and Europe (June 29th). While no American release has been announced yet, the game seems to be coming together fantastically. The new trailers give us a look both at the newly rendered locales, enemies, and cutscenes from the original game reimagined, but also a look into some of the new game's features and content (this remake includes new modes, new story chapters, new cutscenes, new enemies, new locations, and new endings).
Besides these trailers, it seems that the Fatal Frame/Project Zero IP is now officially co-owned by Nintendo. Nintendo recently updated it's copyright status, and seems to have full ownership of the spin-off Spirit Photography IP, and co-owns the Fatal Frame IP, including having ownership and publishing rights of this remake. Great to keep the series secure and afloat, but unfortunate for those who want to see Fatal Frame on a console outside of Nintendo-related ones. Seems that won't be happening any time soon. This also opens up the amusing thought of having Fatal Frame representation in future Smash Bros games.
You can check out the new trailers below.
English Gameplay Trailer:

Japanese Story Trailer (New Main Theme Trailer):

English Story Trailer: