Second chapter of Higurashi now on Steam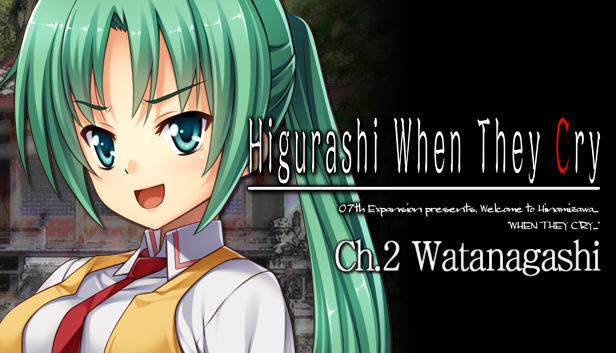 The first chapter of Higurashi: When They Cry ended on quite a shocker, leaving those experiencing this story for the first time with many questions. Half a year has passed, but we can now finally continue exploring this mystery as chapter 2 is now available.
Watanagashi-hen, or Cotton Drifting Chapter, makes a peculiar turn as it looks like all the events from chapter 1 have never occurred. We once again follow the story from the perspective of Keiichi Maebara, a teenage boy who recently transferred to the curious town of Hinamizawa where a local "curse" begins to shake up his calm, everyday life. The green-haired Mion Sonozaki is the poster girl for this chapter, replacing the lovable airhead Rena that filled that role last time.
You can purchase this chapter for $7.99 on Steam and, if you do so before the 20th, enjoy a 10% discount. The game is also available from Manga Gamer's own site for a slightly lower $7.95.