Scream's GhostFace Leaked for Dead by Daylight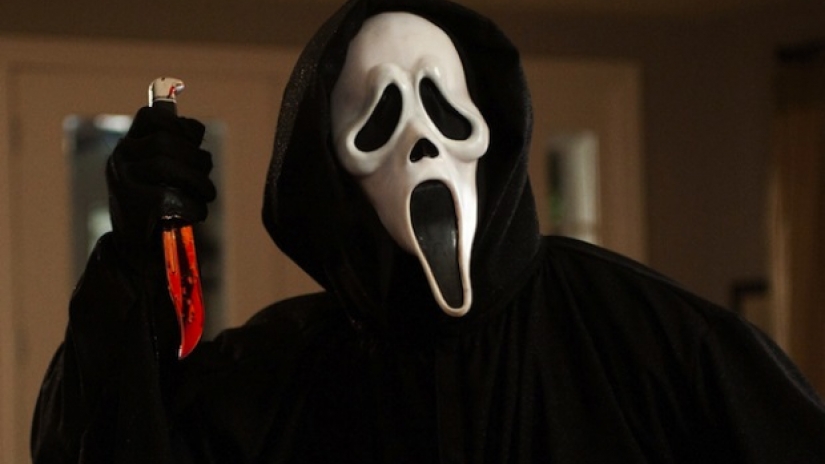 Do you like scary movies? I mean… I imagine you do if you're hanging out here. Anyway, one of the best things about Dead by Daylight is the fact that the developers, Behaviour Interactive, have had an incredible ability to snap up any horror icons they've felt like (or so it would seem anyway). From Halloween's Micheal Myers and Nightmare on Elm Street's Freddy Kreuger to most recently Saw's Amanda Young and Evil Dead's Ash Williams, it's one of the greatest monster mashes ever in video game history. Hell, I'd call it a graveyard smash! A while back there had been speculation that the Scream franchise's iconic 'GhostFace' killer (which might still be the worst name in horror history if not for the Bye Bye Man) would be joining Dead by Daylight, but nothing ever came of them. Well, looks like either there was some truth to them or BI went "you know what that's actually a great idea" because thanks to a complete screw up on their part we now know that The Ghost (as the game is calling him) is indeed arriving.
When @DeadByBHVR make one the biggest mistakes they've ever made… pic.twitter.com/8QWy4HyBd5

— Morf (@Morf_UK) May 7, 2019
An update was dropped today that accidentally left a non-playable version of GhostFace in the game's killer roster, and BI quickly came clean announcing him officially, stating
Some lucky players got a glimpse of our upcoming chapter release content in today's mid-chapter update. We already pushed the right update live to all players on PC and PS4. XBOX users will receive it within a few days. In the meantime, enjoy the early hype on the next chapter!
We did get the chance to learn a little about how GhostFace will play, and while I am hype to have basically the icon of my childhood Halloweens added to the game, I'm a bit underwhelmed by the lack of creativity (at least in the leaked info, subject to change of course). You can "move stealthily, crouch, lean around corners, and stalk survivors. Using his primary power Shrouded Hunt, The Ghost has no terror radius, and his secondary, Stalk, allows him to give an individual survivor player the exposed status for a limited amount of time". You also have his Simple Formula perk — "When your obsession is hooked, the perk receives a token. Each token decreases your terror radius while in a chase by four meters up to a total of 2/3/4 tokens. When a survivor rescues another survivor from a hook, the rescuer becomes the obsession. You lose all your tokens if the obsession is sacrificed or killed." Am I crazy or is he literally just a reskin of Micheal Myers (The Shape) with Amanda's (The Pig) crouch? C'mon man, I'm rooting for you guys, but Ghost Face is a way more interesting character than this. Why not take advantage of the fact that he's (spoilers for the 20-year-old movie) two people? An F-13 teleport mechanic could be a great way to implement that, or maybe use the iconic "phone call" dynamic in some interesting way (like having to answer calls at phones around the map for whatever reason, I don't know).
Stalking with no terror radius and leaving a survivor exposed is literally The Shape's powers, and Crouching was the major unique thing about The Pig. Leaning around corners is new at least, but as someone who really enjoys Dead by Daylight, I'm starting to become frustrated with how samey a lot of the killers are becoming. Oh well, the DLC is due out soon enough, and I'm sure I'll still enjoy it despite all these complaints because I'm a putz.
Also, bleeding face GhostFace skin like the old Halloween costume with the little heart pump or bust.
[Source]