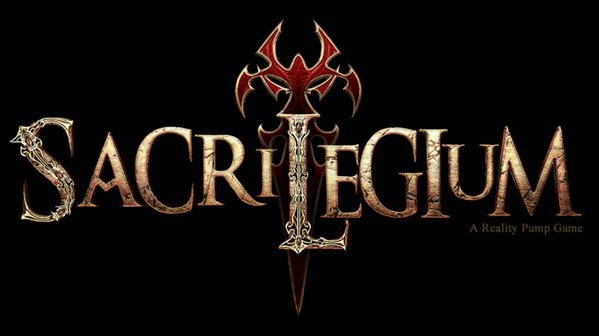 From the team that brought us Two Worlds, Reality Pump aims to bring survival horror back to its roots with its upcoming game, Sacrilegium.  How does it intend to do that?  We're wondering the same.
Set in modern day Romania, the game follows the exploits of vampire hunter Alex.  Alex is  a 20-year-old college student from California who, with the help of a stolen police bike, travels through Romania dispatching the creatures of the night.  The press release labels Alex as "smart, friendly and independent" and of course she's gorgeous.  We wouldn't expect anything less.
Keeping in shape with combat and self-defense training, she's honed specific martial art skills that will come to her aid during her perilous journey through the province of "Sacrilegium."  Being the adventurous type, she jumps head first into a maelstrom of events, descending with her friends into a world beyond the known reality.
So…she's kind of like Buffy the Vampire Slayer?  The College Years?
While the game promises to return survival horror to its roots, it will do so with what publisher Topware states that the game will feature "a deadly arsenal will [that] will whet all appetites."  A good arsenal is one thing, but what about the game itself?  What will make it a return to survival horror roots?
Alone, surrounded and trapped in darkness, facing the Moroi – modern vampires that make the ancient legends seem as fairy tales – Alex is forced to take on the all-too-real bloodthirsty children of the night.

Thrust into the middle of a deadly plot filled with trope-shattering twists, intrigue and betrayal, Alex must call upon her instincts, skills, knowledge and devotion to survive and make it out alive with her mind and soul intact – as well as save her friends from a fate in which even death seems a blessing.

Slicing through all the tired stereotypes and cliches filling this currently popular genre while respecting the foundations that make the subject matter so timelessly thrilling, Sacrilgeium stops at nothing to deliver the most nightmarish entertainment, captivating story and unparalleled thrills.
Vampires that are actually scary?  Sign me up, baby!  Sacrilegium is slated for a Q2 2013 release for the PS3, Xbox 360, PC and Wii U.   We'll bring you more information on the title as it becomes available.  To check out more screens and get a good look of the lovely Alex herself, head on over to the Sacrilegium website.
[Source]