Sacred Rites – Preorders Start for Midsommar-Inspired Tabletop Game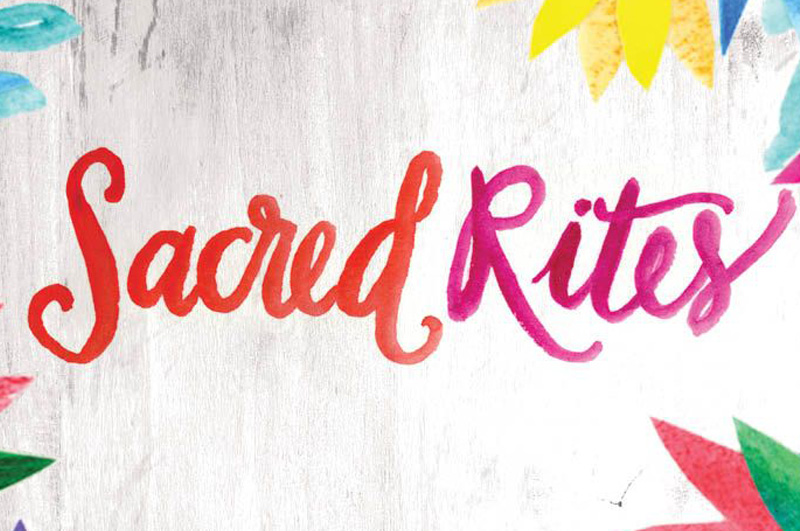 If you enjoyed the surreal, pagan look and feel of the sleeper horror film Midsommar (2019), then you may enjoy the similarly themed tabletop game Sacred Rites. Co-designed by Julia Koerwer and Jono Naito, with art by Kristena Derrick, and published by Story Machine Games, the upcoming title is described as "a game of Rituals and Outsiders" with a strong focus on horror.
According to the publisher:
It has come time to honor the traditions of the past. The members of our Great Society have gathered to perform the Sacred Rites this summer solstice, honoring our most divine symbols and idols. Except for the part where not everyone remembers what they were.

To play Sacred Rites, players take on the mantles of Believers, each privately informed of the topic of a Rite. The catch: Some (or sometimes none) of the Believers are left out, making them Outsiders. Each Believer then submits what they recall of the Rite, such as the chants, the time of day, the food for the feast, or even the special shapes, smells, or colors. Once each Believer has helped remember the Rite, an accusation occurs: Can each Believer point out an Outsider? Can the Outsiders fake their way through it and guess the topic? In the end, only the most confident, creative, and devout among the Believers will be declared the winner and Master of Ceremonies of the Sacred Rites.
DECEPTIVE: Fool your way into a cult, or catch the outsiders yourself.
CREATIVE: Make up clues about a secret ritual, being as silly or serious as you want.
DYNAMIC: Different outsiders every round keeps the guessing fresh.
FAST: Super quick rounds as you race to become the Master of Ceremonies.
LUSH: Wooden pieces, an embroidered carrying bag, and bright watercolor design.
The game comes in a snazzy box, containing an embroidered cloth carrying bag, wooden flower tokens, tradition tiles, rite cards and more. For those interested, head over to publisher Story Machine Games' website to pre-order a copy of your own. The tabletop game is set to release in October of 2020.