Rumor: Half-Life VR Title Being Revealed Soon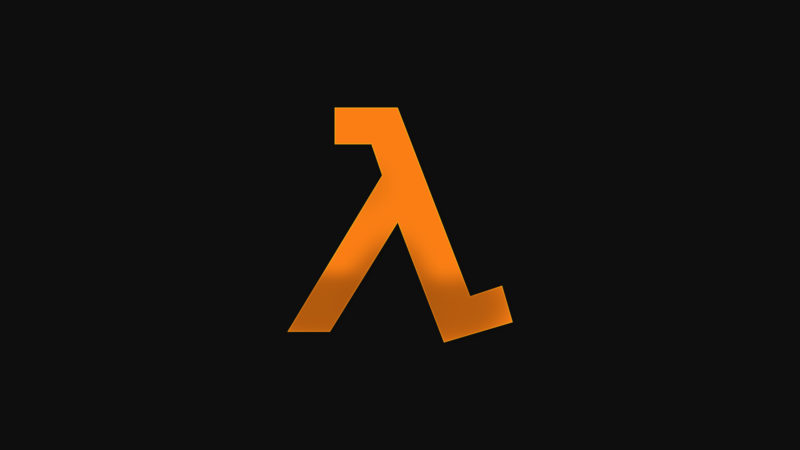 First of all, just to get it out of the way: Sure, Jan. Years of rumors, jokes, supposed cancellation, and non-answers have left fans of Valve's premier action-horror shooter well seasoned, to say the least. Many fans have outright given up, and the meme of "Half-Life 3 Confirmed" has come and gone by this point. It's been over a decade since the last chapter (not counting several Portal titles, which are set in the same universe), Episode 2, and the skies have been pretty bleak for the chance of ever seeing that orange HEV suit in any official capacity again. That might be changing, however, and changing soon.
Obviously, take with a grain of salt that Chris Redfield would start to get itchy knuckles over, but a new rumor states in a very no-nonsense fashion that a new Half-Life is coming. Titled Half-Life: Alyx (after Alyx Vance, one of the central characters in the Half-Life 2 era of the series), the new game is the "flagship" VR game Valve teased back in April of this year. In a supposed leaked interview between Geoff Keighly, (as part of his Final Hours documentary series, which he's been producing since the 90s) and Robin Walker (co-developer on most of the Half-Life series), and a third party that goes unnamed. The leak also comes from Midoriyan, a leaker who has been correct about Valve announcements in the past, and their identity has supposedly been confirmed by Facepunch leaker testinglol and Valve News Network founder Tyler McVicker.
Geoff: March 2020, Half-Life: Alyx comin' out

Unnamed: In March, yep. The trailer. But I think people probably wonder, okay, moving forward does this mean that Valve now is just making VR games? Are we going to get that Half-Life 3, or that new big, epic kind of Valve game down the road? Or is it, oh now we're makin' VR games, that's what we do? I mean, we're very excited about this, but you know, until we ship, you never know. Maybe we're all really wrong, and it's terrible. We have to wait and see what the reception is like.

Geoff: Speaking of Half-Life: Alyx, (It will be at) The Game Awards, December 12th. We will have more to share with you on the game there so I hope you get to tune in. I'm excited to show more of it there.
This announcement would probably break the internet if we're being perfectly honest. Even people who couldn't give a rat's ass about Half-Life, or Valve for that matter, would probably at least want to be in on what a cultural phenomenon a new entry in this series would be. No, it wouldn't be the saught after third entry in the series (the title could refer to Alyx at any point before, after, or during the existing Half-Life 2 trilogy), but it would be something. Calling it a flagship title does carry the gravitas of it hopefully being a full-length game, rather than a tech demo/experience like Aperature Hand Lab (a VR demo set in the world of Portal). Valve did announce that their Flagship VR game would be announced this year, that is a fact, and we're kinda runnin' out of year here.
Only time will tell. Keighly's statement regarding the title having more shown at TGA would seem to indicate it will be announced before that — which places its reveal within the next four weeks in order to be announced prior to TGA. TGA have always had some pretty major announcements, with what's been shown getting bigger and bigger each year (Soul Calibur 6 and Bayonetta 3 in 2017, Mortal Kombat 11 and Joker in Smash Ultimate last year), so… you never know.
Half-Life VR confirmed lol.
[Source 1]
[Source 2]
[Source 3]