Gecco Corp. terminates distribution agreement with ToyMunkey Studios (Update: Confirmed)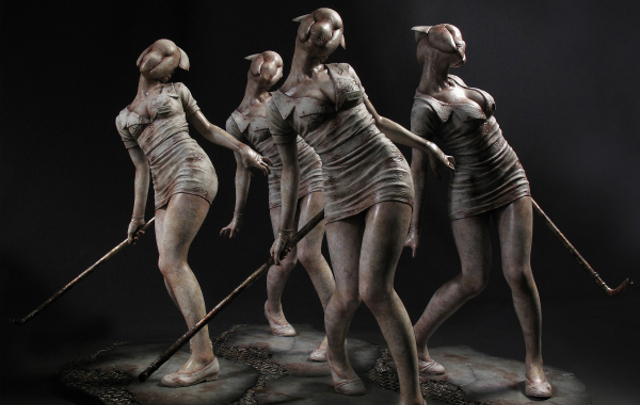 Update: Gecco Corps.' president, Kineo Murakmai, has confirmed that ToyMunkey's distribution contract has been terminated. Gecco is currently in talks with new distributors for their Silent Hill merchandise outside of Japan. As of now, no new figures after Heather and Robbie are planned at this time.
Original Story:  Gecco Corp., the company behind the Silent Hill figures and other assorted merchandise that we've seen release this year, may have terminated their agreement with ToyMunkey Studios, their official distributor of Silent Hill merchandise outside of Japan. The alleged termination comes from a member of a prominent Silent Hill collector's group on Facebook that I frequently visit.
I reached out to the person that revealed the contents of his email exchange with Gecco Corp, and this is what it had to say, "We, Gecco Corp., terminated the distributorship agreement with ToyMunkey Studios, Inc. in the end of October." The email then goes on to say, "Although we had requested ToyMunkey to improve business operations for a while, they still don't seem to respond in a sincere manner and cause our Silent Hill fans so much trouble."
In order to verify this termination, I have reached out to both Gecco Corp. and ToyMunkey Studios. Taking a quick glance at the ToyMunkey Facebook page reveals many comments from upset buyers that are waiting for information regarding their orders. Last summer, many buyers had to wait weeks for their San Diego Comic-Con exclusive figures to be sent, with some eventually filing PayPal complaints against the company for lack of communication. Fans outside of Japan need not worry as the email states the following on the upcoming Heather and Robbie figures, "As for the other area than Japan, we are negotiating with several distributors, and the release will be later than Japanese portion. However, we promise that we'll bring those statues to you."
As of publishing, I have waited for a response on the situation since the alleged Gecco Corp. email was posted to the Silent Hill Collector's group. Neither company has responded, but I will update this posts as soon as I receive some new information.
[Source]