Rumor: First details and screenshots from Dark Souls III leaked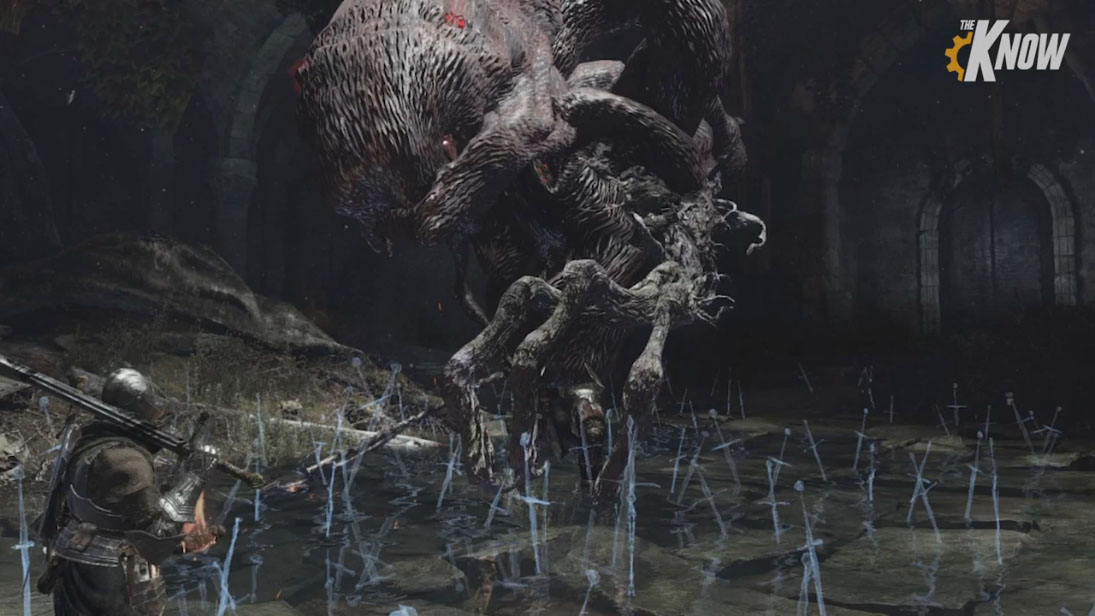 We all need to take this with grains of salt. YouTube games channel, The Know (part of Rooster Teeth), has reportedly gotten a hold of information and images from Dark Souls III, rumored to be unveiled at E3 next week. Yup, the same channel that brought us that wild Silent Hills Xbox One exclusivity rumor not that long ago.
Here are the, rather in-depth, details:
The game is coming to PlayStation 4 and Xbox One in 2016. PC is also listed, but is accompanied by the word "negotiable."
The game will support "1-4 players," meaning it's possible you can summon more than one friend or there might be a player-versus-player element.
10 playable classes, all available from the beginning of the game.
45 new enemies, 15 new bosses. Characters and monsters from previous games are not included in that count.
100 new weapons and 40 new armor sets with returning equipment not counted in that number.
60 minutes of cutscenes, mostly in engine, rather than pre-rendered.
There will be around 12 areas in the game.
Will change the way you interact with players online. You'll now participate in "Sacrifice Ceremonies." You can drag bodies around, choose where to sacrifice them, perform the ritual, and visit another player's game. Doing this makes you a target for other players. These will also change your game, such as a sacrifice creating a bonfire at the location you choose to sacrifice the body.
Light sources and enemy layouts have been changed.
Boss battles have a new "Heat Up" factor that "completely change" boss battles based on undescribed factors.
The game will add "Sword Fighting Arts," which including "Rush In" and "Circle." The former is a sacrifice attack that allows you to dive into an opponent and take damage while delivering a huge hit, while the latter sounds like a dodge move.
For all the screenshots from the rumored threequel, check out the source link below!

[Source]