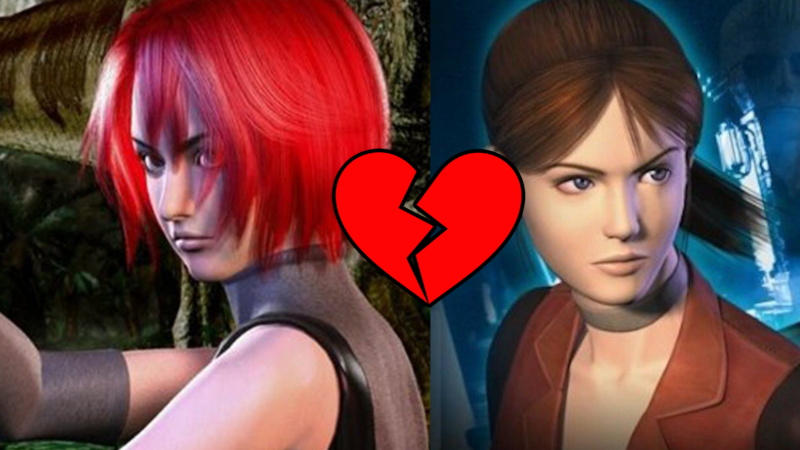 As we get into the final month before the release of Resident Evil 3 Remake, fans have already started looking ahead towards what's next. Many have already placed their bets (or hopes) on the next title from Capcom being another remake, chief among them have been two titles in particular: Dino Crisis and Resident Evil: Code: Veronica. Both titles are fan favorites and cult classics in their own ways, being two of the first fully 3D Capcom ventures with Survival Horror. Code: Veronica would be a good option to follow up on the one-two punch of the pair of Resident Evil remakes we've already gotten, being the direct sequel to RE2 in terms of story. Dino Crisis would make sense thanks to the popularity of dinosaur horror and action again thanks to the rebooted Jurassic World films. A match made in heaven, right? Well, apparently not. According to consistently accurate Resident Evil/Capcom leaker AestheticGamer, neither game is on the table right now:
[A] Code Veronica remake is not in production right now, not even pre-production. A Dino Crisis game actually was started a few years ago, but then scrapped and buried, and the franchise for now is still extinct for the time being.
This is a pretty hard blow for fans of Dino Crisis in particular, who haven't had a new entry since 2003's abysmal Dino Crisis 3, not to say that RE: CV fans are too happy either. The news that Dino Crisis actually did enter some level of production before being scrapped hurts even more, but that doesn't mean gone forever. As far as Code: Veronica is concerned, it should be unsurprising that it isn't on Capcom's plate right now. Unlike Resident Evil 2 and 3, Code: Veronica wouldn't be able to share assets to the same degree — zombies, weapons, locations, and more would have to be completely new. Both RE2 and 3 taking place in the same city at the same time gave Capcom an easy way to complete both projects swiftly — Code: Veronica being set across multiple locals is a much taller order. There's also the looming presence of Resident Evil 8 in the obviously not too distant future, which Capcom will want to take front row seating soon enough.
It remains to be seen if Capcom will ever fully unearth Dino Crisis, but at least fans now know that it's something that has been considered (with the pinch of salt that this is still technically rumor, of course). In the meantime, Resident Evil 3 Remake releases April 3rd, which is only a month away now!