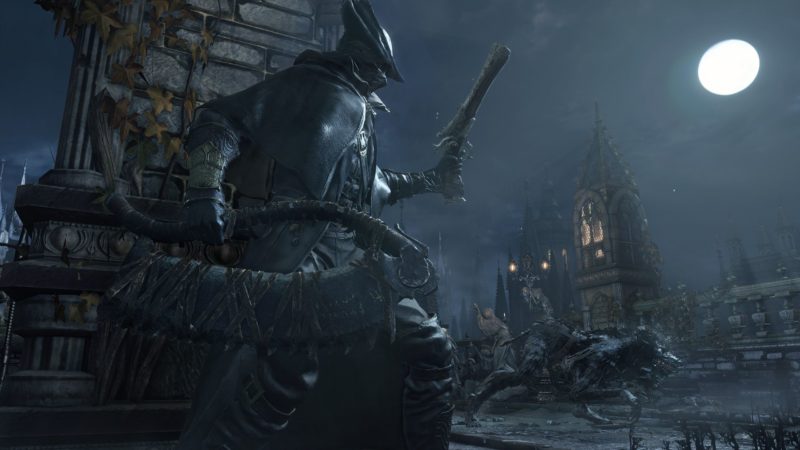 Ohhh lawdy now that's what I'm talkin' about. So for a little while now, some PlayStation exclusives have been drip-feeding onto PC. Ranging from PS3 classics (Beyond: Two Souls, Heavy Rain) to modern PS4 titles (Horizon: Zero Dawn, Death Stranding), PlayStation has slowly been gaining a foothold in the PC market. It's kinda wild to say the least. One title in particular that many have been hoping would make the leap, however, may actually be getting its chance very soon — 2014's Bloodborne.
Bloodborne is often ranked among the PS4's very best, as well as one of my favorite games of this generation. Dark, haunted, and dripping in Halloween-y ambiance, From Software's Eldrich nightmare is an experience I can't recommend enough. One element that is a shame is that it is so clearly hampered by the PlayStation 4's processing power, and as such runs somewhat sluggishly. Occasionally chugging framerate, and locked at 1080p, Bloodborne has always felt somewhat chained up by its console exclusivity. Even the PS4 Pro's Boost Mode barely makes any difference at all. Looks like that might all be changing thanks to an absolute deluge of leaks and possible confirmations from industry people that the journey of The Hunter may be jumping to PC soon.
Teasing from Twitter users like @Wario64 and @imranzomg and out and out confirmations from people like @CaseyExplosion, it looks like there's a very real, very solid chance this is actually happening. Thus far, the scuttlebutt is that Bluepoint Games (who previously remastered/remade MGS HD Collection and Shadow of the Colossus) and QLOC (Dark Souls Remastered), and will be a massive overhaul of the original game including better textures, loading times, the works — along with all the other benefits of playing on PC like framerate and resolution. Twitter user Niebel quotes the YouTube channel PC Gaming Inquisition, which lays out all of the facts. It should be noted that they're on the smaller side, so take their video with whatever grain of salt you wish (which, to be fair, they reiterate multiple times themselves):
I'm willing to bet against this being shown off during Sony's eventual PS5 stream (unless this could be considered a remaster enough to also be released on PS5), as it would most likely distract from the main event, but perhaps sometime later in the year we'll get an announcement. I cannot wait, I'm eager to jump back into Yarnam as soon as possible.
[Source]