RT'S Immersion Recreates Five Nights At Freddy's Perfectly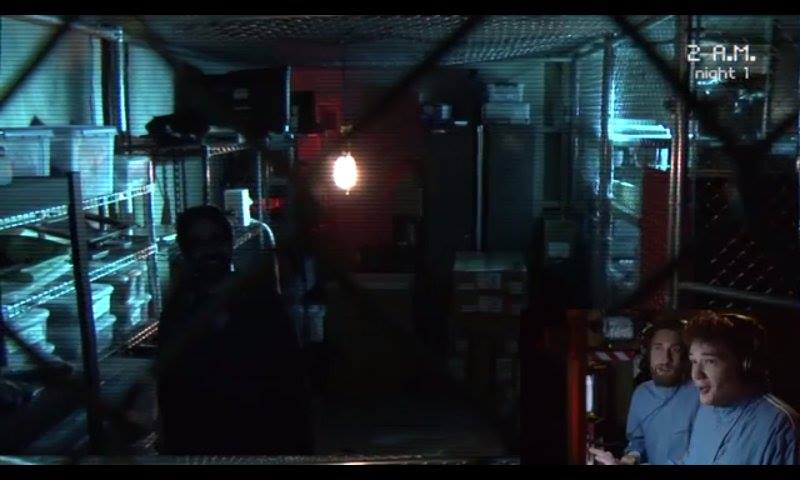 If you're unfamiliar with Rooster Teeth's (the company behind Red vs Blue, RWBY and many other internet shows) awesome series Immersion, let me explain. They take typically two of their employees (the last few seasons have been Gavin Free and Micheal Jones of SlowMo Guys and Rage Quit respectively) and put them through a challenging gauntlet of real-world recreations of famous video game tropes. From trying to run an obstacle course weighed down with all of DOOM Guy's weapons and equipment to surviving in a realistic Fallout wasteland, it makes for some awesome lo-tech video game based Myth Busters.
Just yesterday, the latest episode released and it is somehow both hilarious and terrifying. Based on the rules of the first Five Nights at Freddy's game, with a few elements from it's sequels thrown in, Gavin and Micheal are left in the dark of FNAF's security room. It's almost perfectly recreated, with haunted versions of some of Rooster Teeth's characters from previous videos. It actually makes me even more excited for the upcoming Five Nights motion picture adaption. If something as silly and low-budget as this can actually be pretty tense and capture the atmosphere of the game this well, hopefully Hollywood would be able to do the same.