Ritual: Crown of Horns Also Coming To Nintendo Switch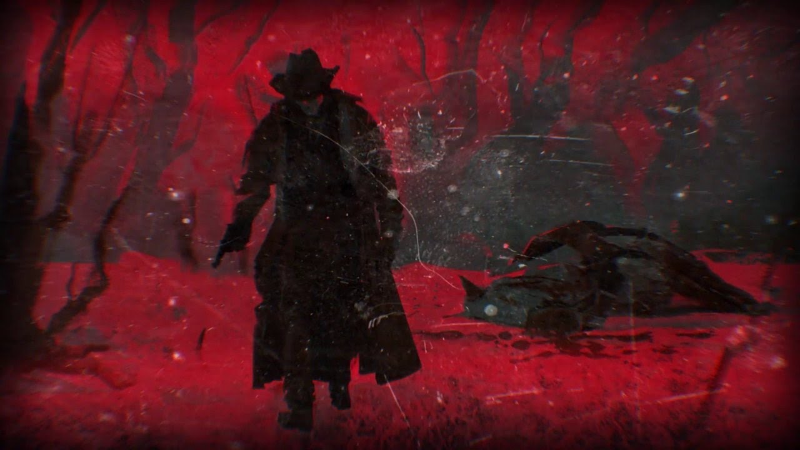 Draw Distance, an independent development studio previously known as iFun4all, announced through via a recent press release that their Wild West-style action game Ritual: Crown of Horns will release later this year on the Nintendo Switch. The title is currently available in Early Access on Steam and is already receiving a lot of support from players who have decided to trust the project even before its completion.
First, a brief overview of the game from Ritual: Crown of Horns' Steam page:
Ritual: Crown of Horns is a slaughterhouse. Inspired by a variety of unique takes on the Western genre, from Alejandro Jodorowsky's and Clint Eastwood's bodies of work to the cult "The Wild Wild West" TV series, it's a violent, fast-paced action game set in an alternate Wild West, an absurd, acid-fueled vision of hellish frontier. It's also a wild tale of an unlikely duo: a bounty hunter who comes back from beyond a grave, yearning to exact revenge on his homeland, and a witch who aids him with a series of powerful rituals to further her own mysterious goals.
Ritual: Crown of Horns sees players take on the role of Daniel Goodchild, a half-cow undead demon. He's understandably frustrated with his lot- who would want to be half cow?- and vents that frustration on the world around him. Intensely packed levels take on the entire United States, intentionally picking apart historical events and challenging both skillsets and widely accepted beliefs regarding the events being portrayed. The possibilities offered by the witch will also allow players to exploit many magical powers to get out of situations in which weapons alone are not enough. The game makes use of an automatic aiming feature that helps govern the gameplay, allowing players to devote themselves to pure fun.
The game's STEAM page lists key features of the game:
A unique auto-aiming system that distinctly sets itself apart from your average twin-stick shooters: instead of spraying and praying, you are an elite gunslinger who makes every shot count.
A satisfying arsenal: shotguns, six-shooters, rifles, crossbows, and a few surprises that are a little less era-appropriate.
Outrageous enemies: brainwashed cultists, supernatural legendary creatures, bizarre murderous contraptions – you name it.
Gear: mysterious capes, hoods and amulets that you can customize and get powerful buffs for your character.
Creative spells and power-ups that can violently alter the way you approach each combat encounter.
Plenty of insane levels for you to master, each complete with unique challenges tailored to push the combat system to its limits.
A unique gothic-horror-meets-weird-western artstyle.
We are still waiting to know the official release date when everyone can get their hands on the Nintendo Switch version of Ritual: Crown of Horns, but those of you who just can't wait can hop over to STEAM to try it out on PC. I leave you now with the announcement trailer. Sweet dreams, little demons.