Residuck Evil! TUBBZ Cosplaying Ducks Take on Horror Game Favorites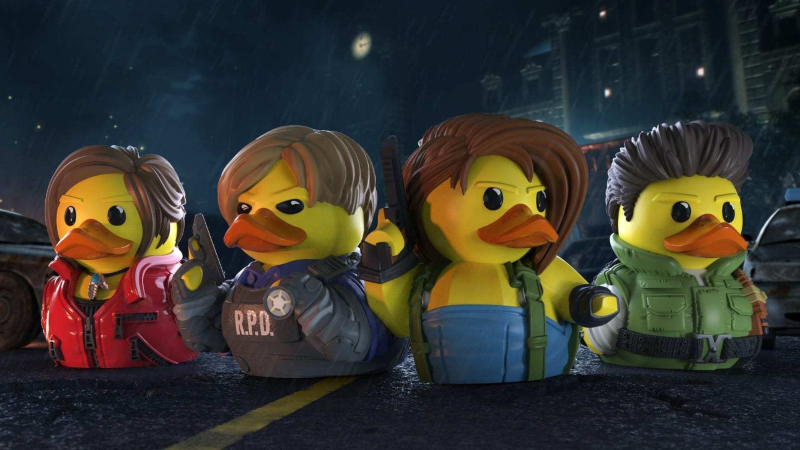 Hey, Resident Evil Fans! Are you a rubber duck lover? A collector of weird, offbeat merch? TUBBZ Cosplaying Ducks have you covered. They've got DOOM, too, along with The Last of Us and Borderlands 3, among others. It's a mother ducking bonanza of videogame love. While there is no telling who they'll add next, the latest wave of characters takes our gritty friends and turns them into something cute. Claire, Leon, Jill, and Chris get the duck treatment in this round. These ducks are all rubber, no Tofu, but maybe we can convince them to get quacking on cult-favorite characters for wave three. Who wouldn't love to see Mira from Silent Hill 2 as a duckie?
The Last of Us sees the ducks dressed up in their apocalyptic best as Tess, Joel, Ellie, and a Clicker. While Clicker duck is cute, I feel bad that Bill got skipped for a lost member of Mushroomhead.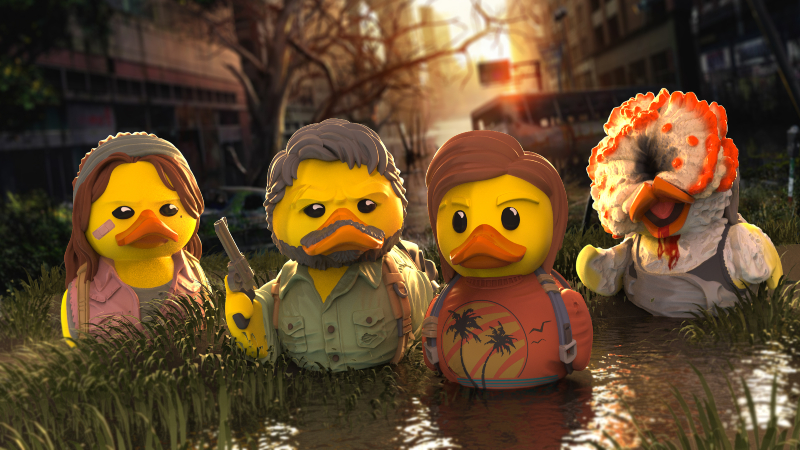 The DOOM cast takes cute to demonic new levels with the Marauder, Imp, DOOM Slayer, and Hell Knight. They don't come with a portal to hell, but you might not want to trust them not to make one while you sleep.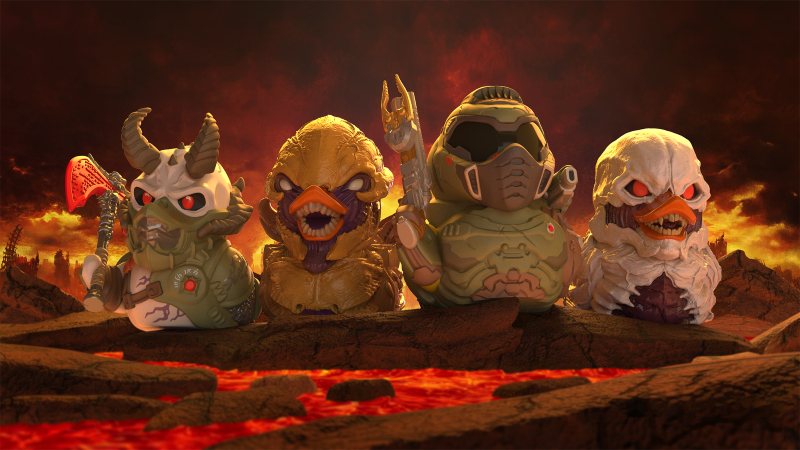 I have to admit, this is my favorite kind of collector's item. I'll buy almost any coffee cup or shirt, sure, but cute products that just don't jive with the original feel of a game are the best. When a cast of characters takes you to hell and back and finds themselves later memorialized in a goofy way, it makes the fact that you screamed and jumped out of your chair while playing them even more fun.
It's worth noting that these little ducks are actually made from PVC, not rubber, so collectors don't need to worry about rubber content. They also come in a display box that stacks up nice and neat with other TUBBZ Cosplaying Ducks boxes, so your collection stays tidy. Those of you who want to see the full offering and giggle at hardcore characters gone a bit goofy can check out the website here, and shoppers can browse purchase options at the Geek Store, along with some new Resident Evil coffee mugs.