Resident Evil Stunt-woman Out Of Coma, On The Way To Recovery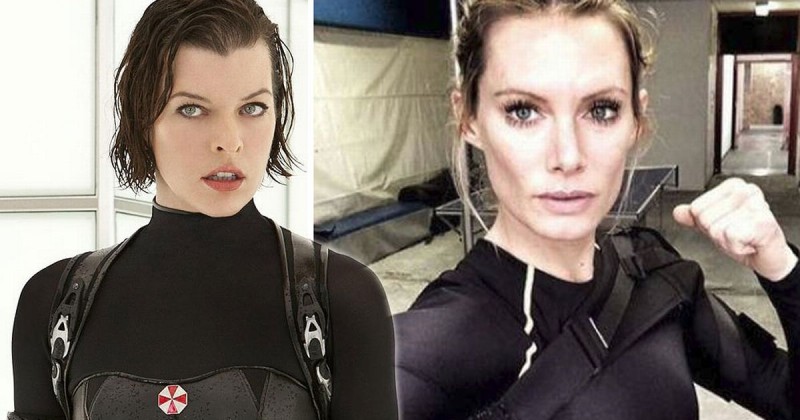 Thank goodness. It's not every day that we'd post about something like this, but it is wonderful news to hear that Olivia Jackson (Mila Jovovich's stunt-double for the upcoming Resident Evil: The Final Chapter) who was seriously injured during filming, is finally recovering.
Jackson, who has also done stunts for films including Mad Max: Fury Road and Avengers: Age of Ultron, was critically injured last month when she collided with a camera crane while filming a motorcycle stunt. She was henceforth placed into an induced coma and has been down for the count since. But thankfully she is awake now and has taken to facebook to assure friends and family that she is on the road to healing, and to thank everyone for their thoughts and prayers. She also went into detail about the extent of her injuries, and it's not a pretty picture.
"2 weeks in a coma, brain bleed, brain swelling, severed main artery in the neck, crushed & degloved face, several broken ribs, paralyzed arm, shattered scapula, broken clavicle, broken humerus, broken radius & ulna, with an open wound and a 7.5 piece of bone missing, amputated thumb, torn fingers, 5 nerves torn out of the spinal cord…. not my funnest day on set."
God damn. It's amazing and wonderful to hear that she is recovering to say the very least, and hopefully this won't impact her life in the future. Her work, what was finished at least, will be seen when Resident Evil: The Final Chapter releases in 2017, and hopefully she'll be right as rain by then. Keep on keeping on, Mz. Jackson!
[Source]