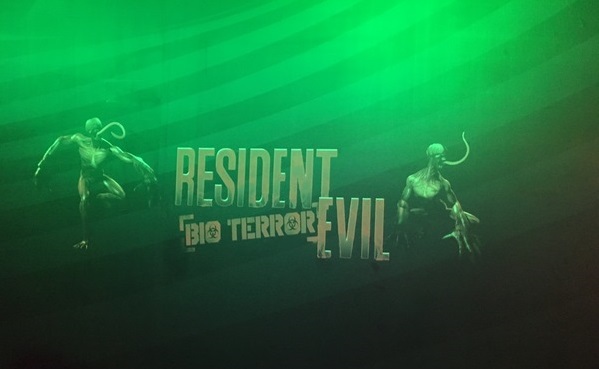 Update: While there will in fact be a Resident Evil attraction at Hub Zero in Dubai, this VR game was incorrectly labeled as being part of the franchise (mistranslation!). The VR game is actually its own entity, titled Time Zombies. 
At a film and comic book convention in Dubai, Resident Evil: Bio Terror was revealed, marking the series' first official foray into VR gaming. But before you get all excited, it's worth noting that said game will only be available for people that visit Hub Zero–an entertainment park in Dubai that has partnered with several video game publishers.
Resident Evil: Bio Terror will play in a style closer to House of the Dead than the Chronicles games. And, judging by the game's title card (pictured above), it looks like we're going to be dealing with a lot of lickers! Stay tuned for more information as it surfaces.
[Source]