Resident Evil: Vendetta trailer description
Those lucky enough to be in attendance at Tokyo Game Show got to see the first official trailer for Resident Evil: Vendetta, the upcoming animated film that reunites Chris Redfield and Leon Kennedy, while bringing back Rebecca Chambers into the mix. That trailer won't be made available to the public until September 18, but we do have a description of it that I was able to translate for you guys. (And we also have a pair of new screenshots which you can check out above and below!)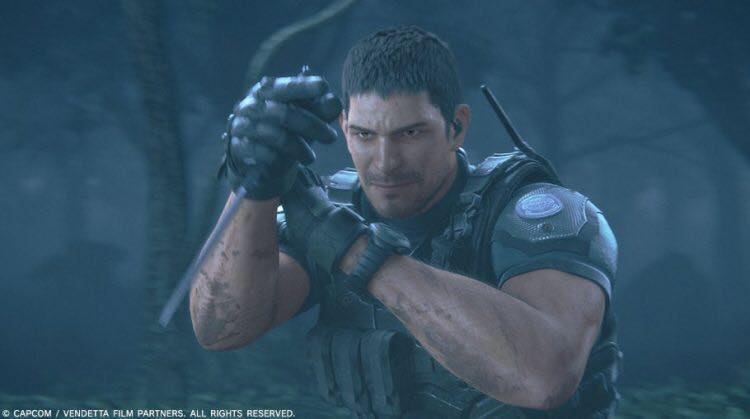 The trailer starts by showing Leon in a morgue. We then see Chris and some of his BSAA troops arriving at the mansion seen in the recent scanned images from Famitsu. As expected when it comes to Resident Evil and mansions, zombies show up! This then leads to the appearance of a mysterious scientist. The BSAA soldiers are attacked by the zombies and we then see Chris standing near one of his dead comrades in front of a burning building.
Aside from the trailer, the production team also took some time to discuss the film. They wanted to bring the series back to its roots with Vendetta, hence the mansion in the woods setting, and the zombies. And while Rebecca hasn't been shown yet, it was revealed that she would be older, in her late twenties.
Stay tuned for more information!
[Source]