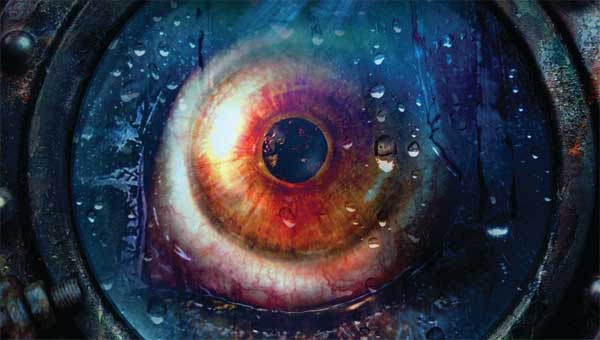 Remember a while back Nintendo was talking about how they would offer downloadable demos on the 3DS' eShop service? They said the latest firmware update for the handheld would pave the way for such a feature. Now, it's finally come to fruition for us here in States (Japan's already enjoying this feature…lucky!). And guess what? Nintendo is kicking things off with a demo for Resident Evil Revelations.
The demo is set to launch with tomorrow's eShop update. Unlike the demo packed in with The Mercenaries 3D, this one's going to be lengthier, possibly being the game's E3 2011 demo. We'll find out tomorrow!
Here's the official press release:
FREE NINTENDO 3DS GAME DEMOS HEAD TO NINTENDO ESHOP

Resident Evil Revelations Demo Available Tomorrow

REDMOND, Wash., Jan. 18, 2012 – Nintendo 3DS™ owners soon will be able to play free downloadable demo versions of select games. Starting tomorrow, owners can go to the Nintendo eShop to download a free demo version of Resident Evil® Revelations from Capcom. A free demo version of Mario & Sonic at the London 2012 Olympic Games™ published by SEGA will launch on Jan. 26. The Nintendo eShop will be periodically updated with new game demos.

"The demo program allows Nintendo 3DS players to be among the first to test-drive select games," said Tony Elison, Nintendo of America's senior director and general manager of Network Business. "Players can try out new genres or series, often weeks before the full versions are available in stores."

Additional demos coming soon include Rayman® Origins from Ubisoft and METAL GEAR SOLID® Snake Eater 3D from Konami Digital Entertainment. Specific dates and other games in the demo program will be announced at a later time.

Remember that Nintendo 3DS features parental controls that let adults manage the content their children can access. For more information about this and other features, visit http://www.nintendo.com/3ds.

About Nintendo: The worldwide pioneer in the creation of interactive entertainment, Nintendo Co., Ltd., of Kyoto, Japan, manufactures and markets hardware and software for its Wii™ home console, Nintendo 3DS™ and Nintendo DS™ family of portable systems. Since 1983, when it launched the Nintendo Entertainment System™, Nintendo has sold more than 3.8 billion video games and more than 610 million hardware units globally, including the current-generation Wii, Nintendo 3DS, Nintendo DS, Nintendo DSi™ and Nintendo DSi XL™, as well as the Game Boy™, Game Boy Advance, Super NES™, Nintendo 64™ and Nintendo GameCube™ systems. It has also created industry icons that have become well-known, household names such as Mario™, Donkey Kong™, Metroid™, Zelda™ and Pokémon™. A wholly owned subsidiary, Nintendo of America Inc., based in Redmond, Wash., serves as headquarters for Nintendo's operations in the Western Hemisphere. For more information about Nintendo, please visit the company's website at http://www.nintendo.com.