Resident Evil Revelations Achievements/Trophies revealed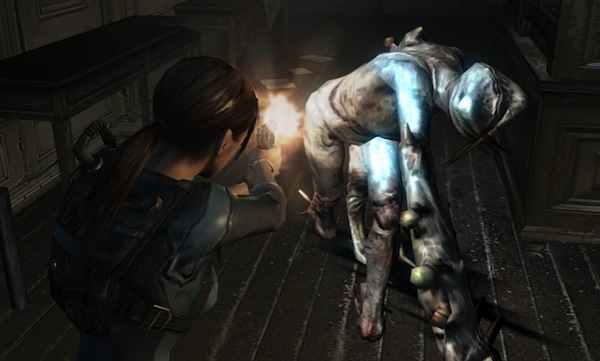 Back in late November, an HD version of Resident Evil Revelations for the Xbox 360 and PlayStation 3 was outed by Korea's video game rating board. This sparked the interest of many Resident Evil fans who missed out on the game's original release on the Nintendo 3DS. Hell, it also got fans who already own the game happy about an HD version for home consoles. But since then, Capcom hasn't said a word about it.
Well, looks like an HD edition of Resident Evil Revelations is pretty much confirmed, thanks to its achievements/trophies being revealed. All that's left now is for Capcom to pretty much "officially" confirm its existence. And judging by the release of its achievement/trophy listing this soon, I'm going to say that this HD edition will be out within a few months time.
Its unlikely for this to hit retailers as a disc-based release. But perhaps it will in Japan. For everyone else, I'm pretty sure we'll be getting a digital-only version through the PlayStation Store and Xbox Live. But I would love to be wrong on that.
Check out the achievement listing (the trophies will naturally be the same) by clicking the source link below!
[Source]