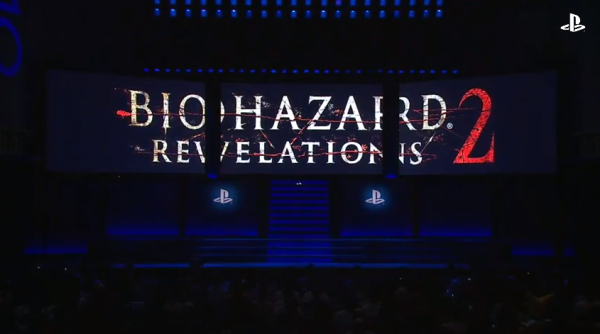 Last month, a leaked screenshot on a rather reputable website gave way to a torrent of speculation about Resident Evil: Revelations 2.  Today, during Sony's fall conference, the company confirmed that Resident Evil: Revelations 2 is definitely a thing that is happening, and it is happening next year.
Resident Evil: Revelations 2 will be released in Japan for the Playstation 4 in early 2015.  Unfortunately, there's not much other information on the title right now, including what other systems the game might be on.  However, Capcom has promised that more details on the game will be made available during the Tokyo Game Show, happening later this month.
Update: More news on the announcement has broken.  The game will be available for Playstation 4, PS3, Xbox One, Xbox 360 and PC.
Here's a teaser video, too!
Looks like a party with drinks and people and bracelets that turn from green to red.  Also there's a shirt that says "Terra Save."  And zombies.
[Source]