Resident Evil: Damnation gets a release date and official cover art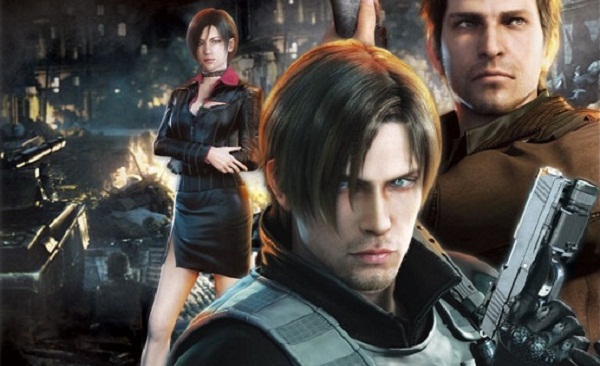 It's been a long time coming, but Resident Evil: Damnation is finally making its way to Blu-ray and DVD when it hits on September 25. That's one day after my birthday!
The film follows Leon as he sneaks into a small Eastern European country that finds itself at war, only to find a BOW threat behind everything. Ordered to retreat by the US government, Leon refuses and continues on his personal mission to put an end to this BOW threat. And, yes, Ada's in it!
The Blu-ray and DVD will come packed with some neat bonus features, coming in the form of Las Plagas: Organisms of War, "The DNA of Damnation" showing the making of the film, voice bloopers, and a Blu-ray exclusive concept art gallery showcasing the film's locations and creatures.
You can check out the film's official cover art as well as the full press release below.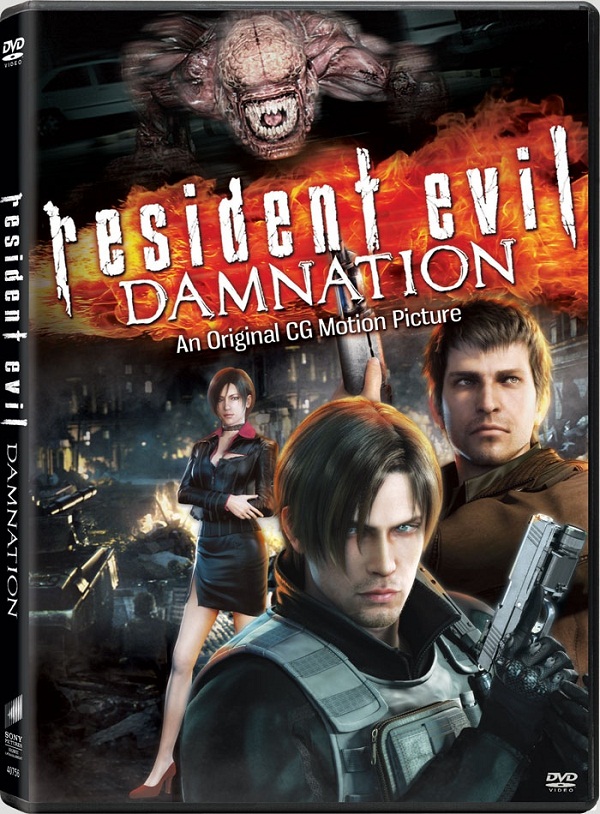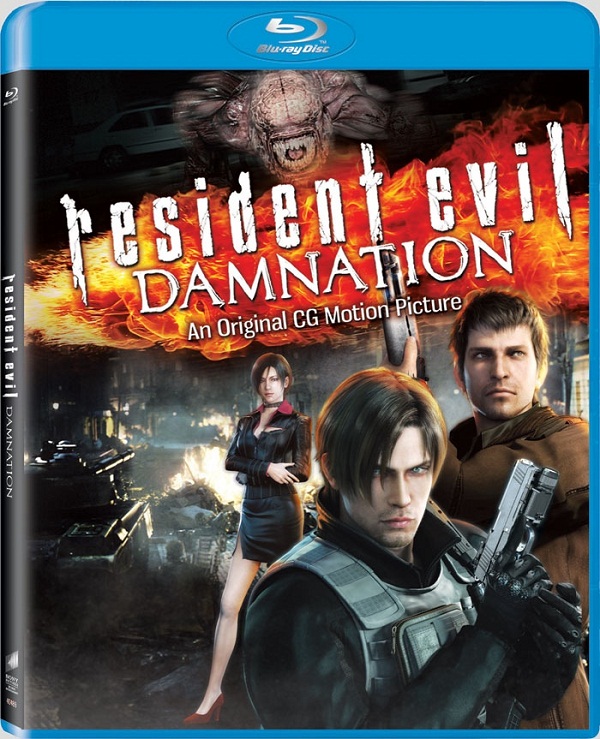 Sony Pictures Home Entertainment and CAPCOM® Unleash the Ultimate Evil   In the Action-Packed, CGI Sequel to Resident Evil: Degeneration

RESIDENT EVIL: DAMNATION

Available September 25 on Blu-ray™ & DVD with UltraViolet™   Bonus Features Include Exclusive Featurette – Las Plagas: Organisms of War – and more!

Culver City, CA (7/16/12) – As war wages in Eastern Europe, the use of Bio Organic Weapons (B.O.W.s) explode into a terrifying new dimension in RESIDENT EVIL: DAMNATION, available September 25th on   Blu-ray™ and DVD with UltraViolet™, from Sony Pictures Home Entertainment. Based on CAPCOM's multi-million dollar video game series and the live-action film franchise that has grossed nearly $700MM in worldwide box office, RESIDENT EVIL: DAMNATION is the terrifying next chapter in the smash hit Resident Evil saga. After battling to stop the deadly G-Virus in Resident Evil: Degeneration, film and game series star "Leon S. Kennedy" returns for the ultimate battle against new B.O.W.s in an Eastern European nation torn by civil war. Directed by Makoto Kamiya (Resident Evil: Degeneration), RESIDENT EVIL: DAMNATION is packed with the kind of eye-popping visuals and thrilling suspense Evil fans have come to expect!

The RESIDENT EVIL: DAMNATION Blu-ray and DVD also come equipped with killer bonus features, including the Las Plagas: Organisms of War featurette, voice bloopers, and a making of featurette "The DNA of Damnation." As an added bonus to fans, the Blu-ray release also features an exclusive Conceptual Art Gallery, showcasing designs of the movie's unique locations and terrifying monsters.

Synopsis: United States Special agent Leon S. Kennedy sneaks into a small Eastern Europe country to verify rumors that Bio Organic Weapons (B.O.W.s) are being used in war. Right after his infiltration, the US government orders him to leave immediately. Determined to uncover the truth, Leon ignores the order and enters the battlefield to end the chain of tragedies caused by the B.O.W.s.

RESDIENT EVIL: DAMNATION was written by Shotaro Suga (Resident Evil: Degeneration) and produced by Hiroyuki Kobayashi (Resident Evil live-action film series, Resident Evil: Degeneration). It features the vocal talents of Matthew Mercer as "Leon S. Kennedy," Courtenay Taylor as "Ada Wong," and Salli Saffioti as "Ingrid Hunnigan." The film is not yet rated.

Blu-ray and DVD Bonus Material

· Las Plagas: Organisms of War Featurette

· "The DNA of Damnation"

· Gag Reel

Blu-ray Exclusive:

· Conceptual Art Gallery