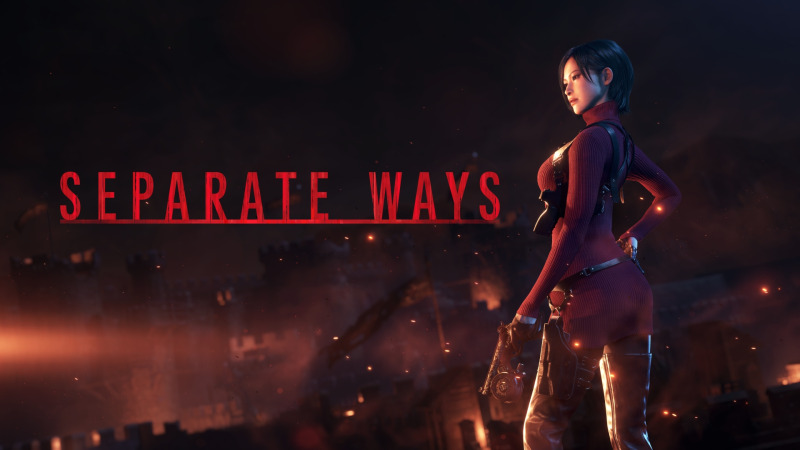 Separate Ways, Ada Wong's campaign from the original Resident Evil 4, is being remade. Announced at Sony's State of Play livestream, the arrival of Separate Ways has been highly demanded by fans who have been on tenterhooks waiting for Capcom to confirm the DLC's existence since Resident Evil 4 Remake's release. However, most would not have expected it so soon, with the new content releasing on September 21.
For the uninitiated, Separate Ways depicts the events of RE4 from Ada's perspective. It reveals how the agent helped Leon behind the scenes, recontextualising several moments from the original campaign. There's no word on whether the DLC will be expanded from its initial incarnation or to what extent, but if the excellent RE4 Remake is anything to go by, it could well build on the story further.
Baby Eagle has been secured. The elusive Amber, however, is a different story.
The Separate Ways DLC tells Ada Wong's side of #ResidentEvil4's story.
Look forward to an additional gameplay trailer on September 18th. 🌿 pic.twitter.com/i9fNkog0Rx

— Resident Evil (@RE_Games) September 14, 2023
Separate Ways wasn't the only bit of RE4 content to feature at State of Play. We also caught a new glimpse of RE4 Remake's VR mode, showing off many of the game's tensest moments rendered in all-too-immersive virtual reality. This mode is due exclusively for PSVR2 sometime this winter. Ada Wong and Albert Wesker were also announced to be coming to the game's Mercenaries mode as part of a free update on September 21.
Separate Ways has no platform or price info yet beyond what Sony has given. We know it's coming to PS4 and PS5. However, a new gameplay trailer is set to drop on September 18 and will presumably give us more details. Don't forget to check out the Separate Ways DLC trailer below.